What does Sellability Mean? And How Do I Get to it?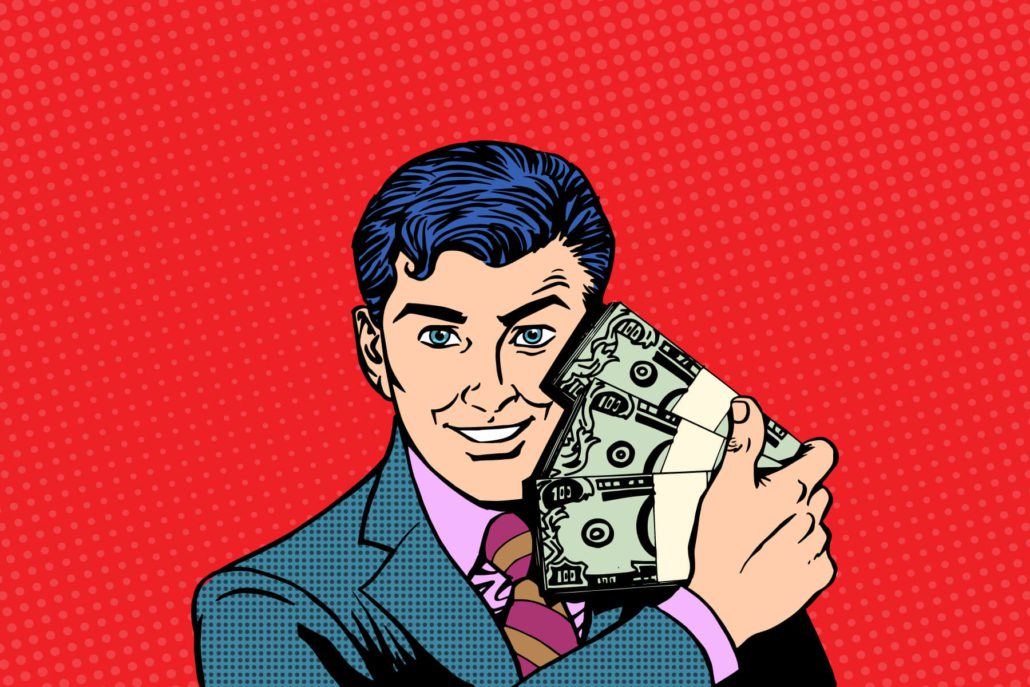 If you're thinking about selling your business or want to build it to a point where buyers will be eager to take it off your hands, you'll need to know about the concept of saleability (or sellability).
Saleability relates to the extent the business is capable of being sold or marketed. You could be interested in crafting an exit strategy for your retirement or getting ready for acquisition by another company.
What you can do to influence sellability
So, how do you influence both the actual value and attractiveness of your business and avoid the impression that you're trying to take the money and run? The short answer is, work on making the company salable, and you'll make the selling process positive.
As reported on the Inc.com website, entrepreneur and best-selling business author Bo Burlingham surveyed "dozens" of entrepreneurs who had sold their businesses. Burlingham found that at the end of the selling process, "about half were happy and half were miserable."
Burlingham noted that a key factor in the level of satisfaction for the entrepreneurs was the success (or lack thereof) they experienced in building the company to a salable condition.
Overcoming obstacles to salability
Before we get into what makes a company salable, here's some grim news: According to Jim Stauder, writing for Exit-Advisor.com, "only 20% to 25% of small businesses ever sell"! So, if you want to sell your business, you'll need to know the obstacles.
Stauder highlights five common obstacles that must be overcome to make a business salable:
1. Potential business buyers are looking for a business that will enable the owner to earn at least $100,000 or more. It's called Seller's Discretionary Earnings (SDE), which is a foundation for business evaluation for small businesses. Says Sauder, "Having an SDE below $100,000 is a major obstacle to a successful sale of a business (but not impossible)."
2. Buyers want a company that runs well without the owner's close involvement. For your business to be salable, it should be run well by your second-level managers, who carry the load in the owner's absence.
3. Your customer concentration must be spread so that no single customer represents more than 10% of the company's revenues. One red flag, according to Sauder, is if "a single customer comprises 20 to 25% of your business…that might make the business unsalable."
4. You must have realistic expectations as to the value of your business. You can expect buyers to have received professional guidance, so, says Sauder, it's "imperative to know the realistic value of your business and price it accordingly."
5. You must know your business numbers. If your accounting system is poor or generates meaningless financial statements, prospective buyers won't feel confident, and you won't have the level of trust needed to close the sale.
Daggers to the Heart of Saleability
Then there are the following deal-breakers cited by Armin Laidre, also writing for Exit Advisor:
The business is losing money.
Sales are declining steadily.
Your product is no longer part of a popular trend.
Your company is involved in litigation or internal disputes.
You are carrying a big debt.
You are up against the deep-pocketed competition.
Your business is located in a rapidly declining neighborhood.
The business location has not been secured by a long-term lease.
Your business can be duplicated at a lower cost.
You are in a location where financing is difficult to secure.
The stock market and other investments offer a more profitable route for investors.
Most of the above deal killers are obvious, but just the existence of just one could drive your business saleability into the gutter.
How to make your business salable
Daum also highlights his own set of five strategies that help make a company salable:
1. Concentrate on high earnings.
Obviously, smaller companies don't get the attention and are considered higher risks by potential buyers. Often, bigger is, in fact, better.
2. Keep your business model agile.
Buyers and investors are looking for a business plan and company performance that can be scaled to "bark with the big dogs." Otherwise, what's the upside in paying a high price for a company that is all dressed up but has nowhere to go?
3. Expand your customer base.
If your company is overly dependent on "a giant client," you needn't drop that big customer, but you do need to bulk up your customer list with more clients.
4. Strive for a healthy solid cash flow.
Fatten up your cash flow to finance the company's growth internally. Buyers are interested in only investing in the purchase price to grow the company. If your company's maximum value can't be realized without the buyer investing more than the original purchase price, your selling price is heading for a discount.
5. Go for customer retention and recurring revenue.
Concentrate on customer retention to achieve recurring revenue. Deep-pocket buyers are attracted to companies who have found a way to make their products or services addictive. Customers who return and generate recurring future sales mean lower recruitment and customer acquisition costs.
Other factors affecting saleability
Here are other factors cited by Armin Laidre in Exit Advisor that make a business easier to sell:
The business location is optimal.
Your premises and equipment are well maintained.
You have a strong management team in place.
Your business is easy to master and easily teachable to others.
Your product or service is unique and has a competitive advantage.
You have satisfied customers who are willing to stick around.
Your numbers are credible, and your accounting systems are compelling.
Again, the above list is pretty much common sense, but lack just one, and your saleability could be in jeopardy.
Quantive Value Engineering Services can make your company more salable.
So, wherever you are on the timeline of your business ownership, the time will come when you will need an exit strategy. Quantive is your resource for mitigating risk, growing your company's value, or planning succession. We are experts at value engineering.
Are you ready to get started? Contact us today!