Webinar: COVID, M&A and Valuations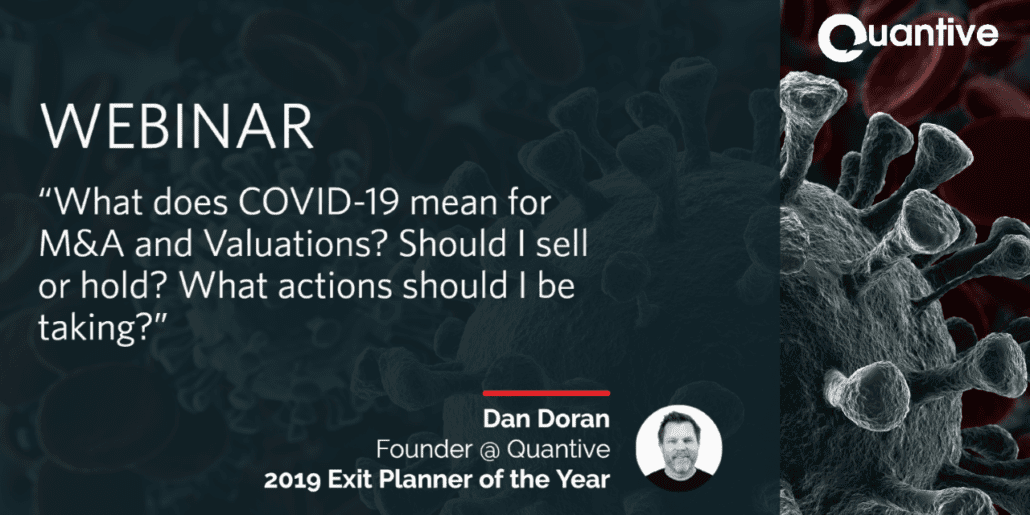 Based on the the number of people asking questions regarding what COVID means for M&A, their valuations, and buying or selling a company, we thought a webinar was probably in order. We've got two dates coming up:
– 3/19 @ 11:30AM EST – Register Here https://hubs.ly/H0nFB4t0
– 3/24 @ 11:30AM EST – Register here https://hubs.ly/H0nFB3W0
Quantive's Dan Doran will be leading both sessions (and both will be the same content – so pick your poison). Dan will present a few different playbooks to address:
– What should I do if I'm currently on the market?
– What should my decision matrix look like if I *wanted* to go to market this year?
– How will COVID impact my valuation?
– If my exit is on hold, how should I think about positioning / defending / growing value in the meantime?
Hope to catch you there….