Considering an Acquisition? How to Develop a Buy-Side Strategy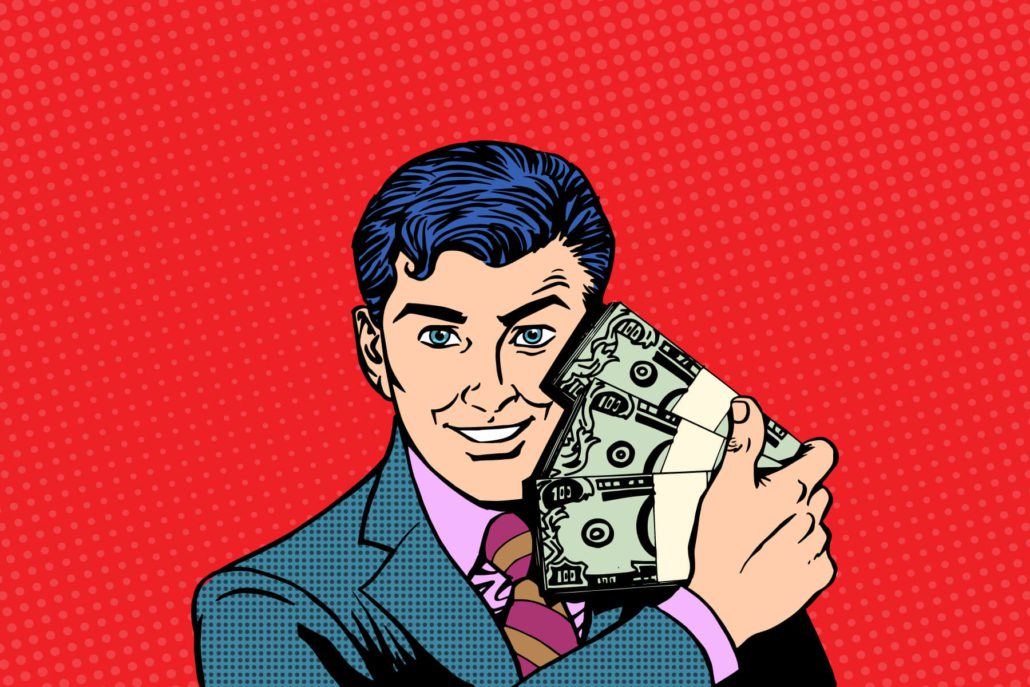 If the time has come for your business to expand through acquisition or merger, it is in your interest to carefully develop your buy-side strategy. If you don't have one, or if your strategy needs an update, there are a few critical factors that make or break a successful buy-side strategy.
Recognize the Importance of a Buy-Side Strategy
Be proactive in your quest to expand your company through acquisition, and you'll expedite your growth as well as your market share, setting the stage for long-term success. The "nitty-gritty" details of your buy-side strategy are especially important as they shape your quest for a new addition, ultimately steering you toward specific prospects. But at the end of the day, you need to make sure that the company you want to buy makes sense for your business plan. Carefully analyze potential prospects using the proper criteria, maintain an open mind, get an independent valuation of the company (Quantive is here for you). You'll be able to move forward with the acquisition in complete confidence.
Establish Goals and Criteria
Pinpointing the optimal acquisition target will be much easier if you set specific criteria and aims at the outset of the search process. Variables ranging from value propositions to corporate culture, location, and size are of the utmost importance. Prioritizing your listed criteria in context will ensure your search process is efficient and effective. You can even come up with a scoring method to break down each factor even more granularly so you can compare possibilities in complex numbers. This helps to narrow your focus on the best possible candidates in the context of suiting your current value offering.
Above all, your company's characteristics should shape the search process. Identify your weak points and areas for growth in the market context, then tailor your goals accordingly. For example, your goal might be to expand your products and services, extend to a new geographic region, or delve into a specific niche to fortify your overarching value proposition.
Establish a Timeline
Create a timeline before starting the search process. This timeline should cover both the potential addition of a new company and the time it will take to reach your internal objectives to be ready for the acquisition. It should take about two financial quarters to close the deal in most cases. However, some deals might extend beyond a quarter or two, potentially taking an entire year. If you decide it's in your company's best interest to acquire a target abroad, your timeline might extend all the way out to a few years or more.
Remain flexible, adjust your budget appropriately and consider breaking down the timeline into smaller segments. Examples of specific benchmarks include the search process, negotiations, and post-merger integration.
Division of Duties
Your buy-side acquisition strategy shouldn't be overly focused on one factor or one person/team. The delegation of duties is critical to a strategy that increases the strength of your organization. Outsource specific project components to your team members and make their roles crystal clear; then, the search can commence. Your company's directors, M&A specialists, attorneys, or outside consultants can spearhead the search for a good-fit company (according to the criteria you set earlier.) Once you find one or several suitable candidates, now it's time to narrow down your options in earnest. This step starts with getting a business valuation. Larger companies may have an in-house valuation team. Still, smaller and medium "middle market" businesses typically hire a firm like Quantive to conduct a business valuation for the companies they're interested in.
Encourage those charged with the search process to provide regular ongoing feedback—be it daily or weekly—to keep you and the other relevant parties in the loop regarding potential targets as well as the current status of the overarching market. Continue to support your search team with tools ranging from S&P's Capital IQ to DealRoom's VDR, and it won't take long to make meaningful progress.
Establish and Stick to Search Parameters
Your buy-side acquisition strategy will prove that much more effective if it is focused. Your unique search parameters ultimately dictate the number of targets that meet your particular criteria. Invest the time necessary to establish detailed parameters, and the search process will be that much more effective. Once the parameters are set, your search will take shape in the form of analyzing industry and M&A databases, researching the target market, contacting third-party specialists, and so on.
Engage in Strategy Sessions Before Negotiations
Take some time to discuss the potential parameters for the deal with your team members before moving forward with a formal acquisition or merger offer. It is also in your interest to agree upon the optimal structure for the proposed deal with your team well before making the offer. Finally, don't forget to pinpoint where the funding will come from when it's time to transfer funds for sale. Verify the amount of funding is available for the merger or acquisition and double-check with those providing financing to ensure they are on board with the deal. At this point, you can move forward with a formal offer in complete confidence.
Consider the Subtleties of the Outreach
Carefully consider the best strategy for connecting with a target candidate. Strategically communicate with the target business, and you'll significantly increase the chances of progressing to negotiations and a subsequent business valuation performed by Quantive.
There are several ways to connect with targets. For example, your team might determine it is best to reach out to a third-party such as a business attorney or investment banker to initiate contact. A more informal approach during an industry event might be more lucrative, depending on the personalities of everyone involved. It might even make sense to use LinkedIn or another online channel to contact the target company's brass directly. If you prefer to connect with the target business through a well-documented process formally, send a letter through USPS Certified Mail Return Receipt Requested (CMRR) that provides a tangible receipt proving the letter was delivered.
Contact Quantive Today
If you're thinking of buying a company, Quantive is here to perform an accurate business valuation on your behalf. We provide business valuations for companies on both the buy and sell sides. Give us a call today at 888-827-1624 to learn more about how we can help with your M&A deal. You can also reach us online by completing our contact form.