Key Metrics for a Growing Business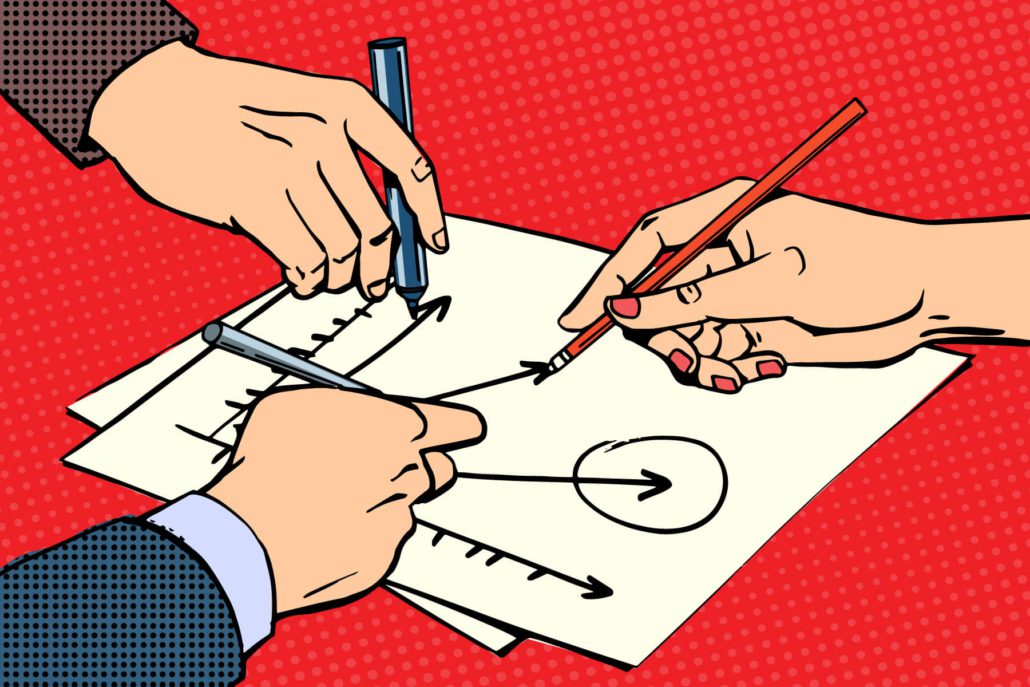 Business owners are in constant pursuit of improvement — improved efficiencies, increasing margins, sales growth, or bolstering employee moral — all in the name of growth.  But in order to realize improvement and achieve growth, a business owner must create a roadmap of specific and measurable goals.
Where to Start?  Define Common Metrics to Measure
What defines improvement?  What constitutes success?  For each industry, business, and individual, the answer is different.  The best place to start is often calculating Key Performance Indicators, or KPI's, for your particular situation.
KPI Action Plan
Ultimately, an assessment and evaluation of a business' KPI's will provide an indication of where a company stands, but numbers by themselves mean nothing.  After you have your measurements in place, your next steps should be:
Compare: Compare your metrics to similar businesses within the same industry, local businesses within a current market, or against the business' historical performance to measure intrinsic trends.
Identify & Focus: Identify the handful of metrics that are MOST important to you and your business.
Set Goals: Now that you know where you stand, the question is, where do you want to go? Based on personal values, business values, and what is deemed achievable within a particular industry and market, what do you want to work towards?
Keep on Track: Schedule a block of time each month (at the very least) to review performance, compare to the goals you set, and tweak if necessary.
Strategize & Implement: How can you improve margins within an identified period? Is it by increasing sales, cutting costs, a combination of both?  Get creative and write out a list of business improvements to discuss and consider.  For example, figure out a way to combat slow months.  You could ramp up marketing efforts prior to entering the slower season, implement sales or coupon strategies to entice those shopping card hoarders to check-out, or cut back on staff hours for part-time workers to reduce overhead.
Include Your Trusted Advisors: Keep your team of advisors in the loop of goals and work with them to stay in step with how those changes and improvements impact total company value.
The following are some common metrics commonly measured when analyzing a business' performance and overall value:
Financial

Gross Profit Margin – Gross profitability as expressed as a percentage of total revenue answers, what is the profitability of my business after direct labor costs?
Net Profit Margin – Viewing profitability as a percentage of revenue helps to easily compare how incremental revenue translates to higher profits (to owners or to be reinvested in the business).
Unit Cost – The combined fixed and variable cost incurred per each unit of product produced. This will help set and assess pricing strategy.
Days Sales Outstanding (DSO) – This metric analyses how well company receivables are managed. Quickly turning sales into cash allows a company to reinvest the money back into the business, creating more product or revving up sales initiatives.
Days Payables Outstanding (DPO) – How quickly you pay your vendors may lead to more favorable vendor terms and reduced direct cost.

Sales and Customers

Customer Acquisition Cost – How does your marketing and sales budget compare to the number of customers acquired in a particular period? This analysis helps evaluate which business development avenues work best for a particular business and which marketing dollars have the best return on investment.
Average Revenue per Customer – What is the average sales generated by each customer. This can be segmented further based on customer type or time of year.
Recurring Revenue Rate – Business generated through subscription services or repeat business with the established customer base. A higher recurring revenue translates to more predictable revenue and earnings streams, as well as a strong indication of future growth.
How to Organize
While excel spreadsheets are always handy, using them to gather and analyze these critical metrics can be daunting and time consuming.  The following are suggested apps to help you keep your KPI's in check:
Grow: www.grow.com
Simple KPI: simplekpi.com
Klipfolio: www.klipfolio.com
Asana: www.asana.com
Salesforce: www.salesforce.com