How to Market Your GovCon Business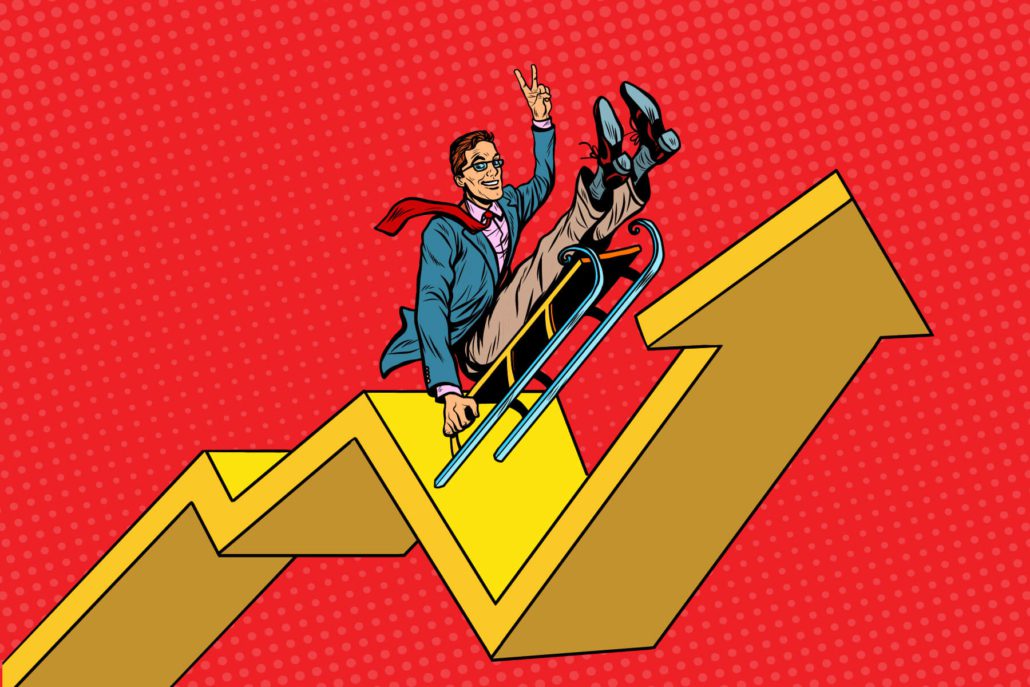 In the United States, the federal government is one of the largest buyers of goods and services, so there are several opportunities for businesses to increase their revenue, income, and business outreach. All of which are great ways to increase your business value.
As a business owner, your primary objective is to find ways to expand your revenue stream. Exploring the government contracting arena is a tremendous opportunity to meet your business growth goals. And since government contracts guarantee a steady cash flow, they also act as a safety net in slow business months. However, the prerequisite to secure a government contract is access to the correct information and setting realistic expectations.
Government contracting is an exciting arena for startups and young businesses. The duration of a contract spans one to three years, so companies can project their revenue streams for the defined period and make growth-oriented financial decisions.
There are several considerations for companies keen on securing a federal contract. First, they must meet the set requirements and comply with rules and regulations, which may be inconvenient and costly. Since compliance with the laws and regulations is mandatory, companies set on securing a government contract must understand them and know compliance.
As the government is a big customer, an opportunity is open for any business (small, mid-sized, and large companies) to sell their goods or services. And as long as companies navigate this new landscape strategically, they are on the right course to success.
More About GovCon
"GovCon" refers to a government contractor, a company or individual who works with a government department or agency (under contract) to sell products and services, supply labor or materials, or carry out a specific task. Sometimes businesses hand out subcontracts to other, smaller businesses to help them complete their government contracts. The auxiliary business is known as a subcontractor in such a case.
The most significant advantage of working on a government contract is securing a predictable and regular source of income, which works out wonderfully for businesses that are just starting. For more equitable distribution of opportunities to businesses that might not otherwise compete against their larger, more established rivals for business, federal and state governments limit the competition for specific contracts.
Companies looking to explore the GovCon arena need to understand their long-term business goals. They should begin by clearly defining the services and products they intend to provide as a GovCon. Marketing the company first requires conducting proper research on the types of contracts the company wants to pursue and industry codes (NAICS). The idea is to align the findings of this research with the business's long-term goals.
How to Market Your GovCon Business
Connect with a Business Specialist
Having a specialist by your side is a considerable advantage when you don't know where or how to look for government contracts or subcontracts.
Very few business owners know that when federal agencies conduct business with large companies, the contracts also stipulate that a percentage of the jobs should be subcontracted to small businesses. A Small Business Liaison Officer (SBLO) associated with large government contractors plays a significant role in helping small businesses secure such subcontracts. Likewise, the Office of Small and Disadvantaged Business Utilization (OSDBU) within federal and state agencies promotes avenues to conduct business with small and minority-owned companies.
These business specialists are an essential link between the government and small businesses. They connect business owners with contracting officers and agencies who can negotiate contracting details directly with the business owners. They help build relationships between the government and small business owners, which often helps secure new contract opportunities.
Suppose a business owner has already built a target market list and identified the projects they want to pursue. In that case, talking to a business specialist is the best way to position and market your business capabilities to contracting agencies.
Complete or Update Your SBA Profile
Once you are in touch with a contracting officer, be aware that the next step of the process is the due diligence of your business's SBA profile. Make sure that you have completed the SBA profile of the company.
An SBA profile helps the contracting officer get an insight into your company and its offerings, experience, and performance. It's also essential to add your business into the Dynamic Small Business Search (DSBS). A few contracts, like sole-source contracts, have specific requirements, so having your business listed in DSBS increases its chances of being considered when evaluating bids.
This thorough application and review process effectively limits competition and disqualifies businesses that aren't equipped to deliver goods/services. In addition, this is an effective way to identify companies that can win contracts while ensuring the selection process is fair.
Network with the Right People
If you have the same essential knowledge, potential clients, and market niche as your competitors, then the next step is to make your small business known. Once you have established your marketing network and positioned your business among prospective agencies, it's easy to gain entry into the contracting industry.
Connecting with the right people also harvests qualified leads and opens avenues to market your services/products to the right people. Begin by attending business conferences in your area. You can also use online tools and networking platforms like LinkedIn to build professional networks. Such platforms make networking more accessible and help build new relationships by facilitating open conversations among parties.
But before attending any networking event (online or in-person), practice your business introduction pitch. Be clear and concise. Prepare yourself before the event to understand the etiquette and positively impression the people you are about to meet.
Preparation and Proof
Preparation is the best way to enter government contracting. Establishing your business as a government contractor takes time and hard work. To qualify for government contracts, you must undergo a long, rigorous, and meticulous process, so having a specialist by your side to facilitate your business entry is a huge advantage.
However, before you win larger contracts, you must first establish your company's reputation and prove your capability to execute the contract.