How Summer Impacts Business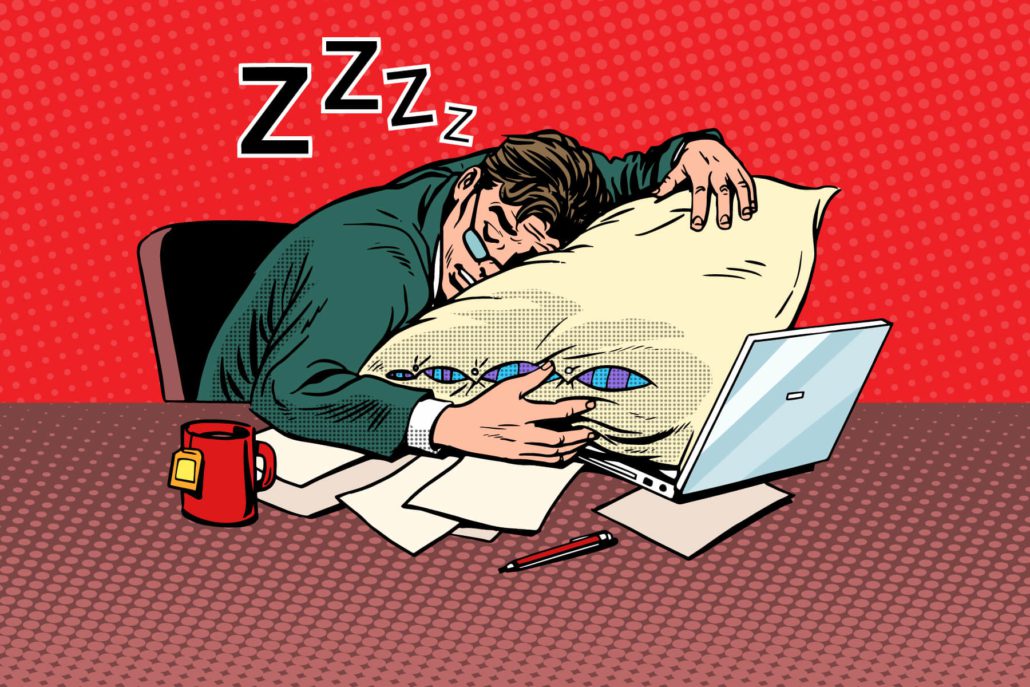 Have you heard the one about a market so hot that you could sell ice to Native Alaskans during the winter? Well, it's only a joke because you can't sell anything to customers who get it for free, courtesy of the climate.
On the other hand, during August, when the Alaskan sun rises before 5:15 am and doesn't set until almost 10:00 pm, some hardy entrepreneurs might take all that extra daylight into account in their Alaskan business plans.
The Seasons Affect Businesses
You don't have to be a financial genius to know there are seasonal effects on business plans and operations. That is why Firestone takes snow tires off their storage racks, and Utah ski shops switch to selling boutique outdoor supplies and camping gear when summer arrives.
Likewise, if you're doing business in France, you'll have to plan for a partial shutdown of cities when the population heads for the beach in July and August. Summer tourists in Sweden, for example, often see empty stores and businesses as factories close from about mid-June to the end of August.
However, Sweden doesn't shut down because everyone is on vacation. They close up to honor their workforce and to take traditional advantage of their warm-weather season, where the summer sun is up before 4 am and sets a few minutes after 10 pm. Even though summer in Sweden is a time of heavy tourist activity, Swedes prefer their traditional industrisemester—industry holiday–over increased summer profits.
There are many types of businesses that run on a strictly seasonal basis. Others operate year-round but make the most of their annual profits in one or two seasons. Vacation camping and boating resorts in the northern U.S. climes only operate in the spring and summer. Other examples are golf courses, youth summer camps, small business lawn care, and landscapers.
The Colorado skiing season is an example of a seasonal winter business that relies on a surge of visitors. Well-heeled visitors gladly pay between $78 and $159 for a day's lift ticket in Vail. That's after they've invested in a skiing outfit that can range from $600 to $1500. Colorado's ski business shifts to popular but less lucrative tourist attractions during the less profitable summer—e.g., water rafting and paragliding.
Summer Brings a Slump in Productivity
For those businesses open year-round, hot weather in these days of climate change and higher summer temperatures can bring unique challenges in employee productivity, motivation, and even the dreaded summer slump.
Researchers have found that hot weather can cause worker lethargy and lowered efficiency, affecting productivity. According to one study reported by Intuit Quickbooks, "researchers found that for each degree above 27° Celsius (80.6° Fahrenheit), productivity decreased by 4% among workers engaged in manual activities like garment manufacturing."
Summer Heat Also Affects Those Already Working
According to Grasshopper.com, many factors contribute to lower performance and productivity. The problems go months beyond spring fever and include everyone's natural preference to be outdoors and daydreaming of vacations and summertime activities. That dissatisfaction might be fueled when someone has turned the air conditioner down to 60 degrees while others shiver at their workstations.
The survey said…
Citing a survey conducted by CareerBuilders.com, the Grasshopper Team reported that:
25% of workers surveyed believed their productivity decreased during the summertime.
46% percent thought that the office temperature was either too hot (27%) or too cold (19%). While 54% believed the temperature was just right, 10% reported they spent significant time arguing over their preferences on what was the right temperature for the office.
The optimal workplace temperature setting for employee productivity is between 70 and 72 degrees when productivity begins to increase.
Settings below 68 degrees bring a 25% increase in error rate.
Setting the thermostat at 60 degrees or lower exposes employees to respiratory infections, increasing absences and overall productivity.
Warmer weather and summertime distractions affected over 60% of the surveyed employees:
68% spent much of their workday daydreaming and wishing they were outside.
63% admitted leaving the office early to soak up the sun.
60% preferred an outside lunch break.
56% admitted that they needed a vacation, but 1 in 3 workers will not use their vacation days this year.
60% typically use less than a week's vacation each year.
Counteracting the Summer Slump
Workplace environmental factors notwithstanding, the challenge for any team is to maintain focus and productivity and for business owners to take positive steps to keep employees engaged and productive.
According to this Inc. Productivity online piece, leading business entrepreneurs have used four common tactics to keep their staff focused, even during hot weather:
Go with flexible work schedules, and trust the employees to work "remote for a week, as long as they are still making themselves available to the team."
Give way to the employees' natural urge "to be outside in the summer weather." Giving the staff an option to work outside or take an extended break in the open air can flush away the angst and skyrocket productivity.
Focus on team culture and the organization's mission. Summer distractions are no match for the well-motivated and cohesive team. One entrepreneur uses the summer months to reiterate how she values a team "that enjoys working and being together." The best teams are not summer soldiers. They know the difference between the time to focus and the time to frolic in the sunshine and have fun.
Focus on progress evaluation and keep the team's heads in the game through weekly progress evaluation meetings. The meeting should be at the beginning of the week to assign tasks and show and monitor progress at the end of the week.
What's Ahead: The Post-Pandemic Manufacturing Outlook Through Summer 2022
According to a Deloitte analysis, the 2022 manufacturing industry outlook "is building back fast, undeterred by significant supply chain challenges."
Nevertheless, the "building back" part may have been somewhat deterred by the delay of the Administration's planned infrastructure "build-back-better" spending bill. Likewise, this Reuters piece highlights continuing kinks in the supply chain, which could continue through summer. Most affected industries are:
The motor vehicle industry, which has been hit the hardest because of a global shortage of semiconductors.
Manufacturers of computer and electronic products reported significant delays and that their Chinese suppliers have dried up.
Electrical equipment, appliance, and component manufacturers report that, despite continuing strong demand, production remains slow because of supply chain issues.
The manufacturing industry lost about 1.4 million jobs when the pandemic began. During the recent recovery, industries have struggled to hire skilled and entry-level workers.
Many other businesses and industries were disrupted by a significant labor disruption when more than 47 million workers quit their jobs in what has been labeled "The Great Resignation."
Conclusion
Business activity is driven by the dynamics of consumer demand and the supply chain's ability to meet that demand. Seasonality is the wild card and the core part of the business. Seasonably affected businesses often shut down or shift to less profitable activities. However, businesses that operate year-round must consider the summer and its effect on productivity and employee job satisfaction.
The likelihood of a 2022 summer business build-back depends on, among other things, fixing supply chain problems and recruiting workers who left for better jobs and higher pay. That fix may extend beyond the summer of 2022.