Grow as a Government Contractor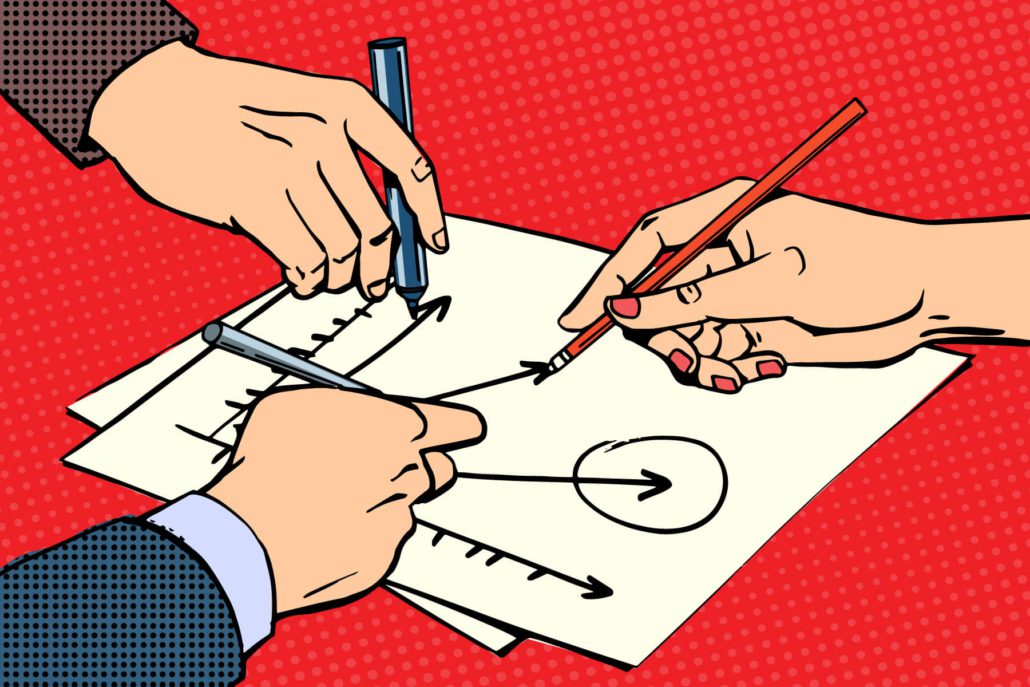 Business owners looking for ways to grow their business revenue often speculate whether bidding for federal contracts is a good way to grow their businesses. Owners have several reasons to consider the contracting arena. For starters, the federal government is one of the largest buyers of goods and services. Due to this, business owners have a handful of opportunities to grow their income and business outreach. As a result, they are tempted to pitch their companies, as government contracting presents them opportunities to meet their business goals, especially in slow business months.
The US federal government engages many contractors each year, presenting new opportunities for independent business owners. So, it is no surprise that this profitable contracting arena lures more and more business owners to view government contracting as another option for growing their businesses.
However, before you decide to pursue federal contracts or certified-supplier business aggressively, consider the following:
What type of business do you run?
Is there a demand for your goods or services in this field?
How do you generate revenue currently?
Have you responded to requests for proposals (RFPs) or bid requests previously?
Have you ever participated in vendor fairs? Is there a committed resource to look through the database of contracts available for companies like yours?
Have you set your intentions about whom you want to work with?
The Small Business Administration (SBA) can provide the foundational requirements for government contracting. But the crucial question here is how can you keep pitching yourself as a profitable and productive contractor?
More About GovCon
GovCon is the abbreviation for a government contractor.
Any private company that produces or provides goods and services for government agencies is a government contractor. Businesses can work for the government only if they win a contract by submitting the most acceptable bid in response to an RFP. That bid may offer the lowest price or the best solution depending on the agency.
Large enterprises usually bid on federal projects worth tens of millions of dollars; however, they are also keen to acquire more and more state and local contracts. Whereas smaller companies generally pitch for contracts that best match their business qualifications and limited scope of work. Since they also have limited resources, they tend to seek more localized contracts.
The contracting process varies for each agency. Additionally, each state specifies different processes and procedures to become a registered vendor. Business owners should first check their state, county, and city procurement offices to understand how they can become registered vendors.
Being aware of new government contracts is the next step before bidding. If the government intends to purchase anything above $25,000, it is required to publish what it wants to buy and declare that bidding is open to the public. (The Federal Register is a mainstay for solicitation of proposals on federal projects.) While owners must consider multiple procedural elements, registering as a GovCon vendor is the first significant step.
GovCon Growth
Business owners seeking to scale in GovCon must first identify revenue streams to represent recurring and growing revenue. Owners also need to understand that most contract bidding opportunities are one-time opportunities. Therefore, they should also investigate whether the procurement team is looking for a provider offering the same goods and services on a repeat basis or whether they are simply trying to fill a one-time requirement.
A repeat basis opportunity presents more scope of revenue growth over the one-time requirement. But that's not all; you need to take active measures to facilitate your company's growth in this complex, rule-bound arena. Let's look at a few things you can do to establish your business.
Secure Your Funding
More and more commercial businesses are exploring and engaging in government contracting these days. While they need help to secure the contract, the question of their ultimate success usually relies on cash flow. Therefore, business pitching for contracts requires access to steady cash flow, which will help keep the profit ahead of business expenses.
The common challenge GovCon businesses face access to economic and flexible working capital. In reality, all companies face cash flow problems at some point, but this is one of the most pertinent issues GovCons face because the government is a notoriously slow-paying customer. Although contracted companies are well paid for goods and services, remittance may take more than 60 days to clear accounts receivable. In such cases, GovCon businesses seek government invoice factoring to ensure a steady cash flow while completing the contract. Invoice factoring helps close the cash flow gap between project completion and payment. Contractors also utilize the benefit of receivables factoring to get paid upfront. These tactics ensure the continuous availability of funds to cover all operational costs and payroll.
The need to sustain and fund business operations throughout a government contract is a growing concern for contractors. Business owners may also seek alternate financing due to the following reasons:
The bank cannot lend money due to past performance history or a lack of audited financials that prove at least 24 months of positive performance or simply because your operational industry poses a risk the bank is not willing to undertake on your behalf.
You need additional financial resources as you are looking to bid on a more significant contract.
You are planning to reorganize and reinvent your existing GovCon business.
Build a Team for Internal and External Support
Engaging industry experts early is the best decision for your success. Having an experienced GovCon attorney-CPA on your advisory team will expose you to multiple opportunities. Alternatively, if you build connections in a contracting office, you may find new opportunities and pitch your services in areas that need your business expertise. This will also help to differentiate your business from others in the market.
Just like your partners, your employees are also essential. So, make sure that your people are also on the same page. Satisfied employees are more motivated to deliver exceptional service, which leads to high performance and adherence to quality standards of government contracts. In addition, when you build a quality-driven, performance-oriented team, you also build a good reputation with your customer, i.e., the government agency.
A sure way to retain top talent is to structure compensation packages properly. But, other than this, to stay relevant and competitive, companies need to record and measure the potential impact of each decision they make as contractors.
How to do this?
Invest in an accounting system compliant with federal acquisition regulations (FAR) to track financial profitability at each step of the task.
Invest in acquiring accounting expertise (internally or outsourced), which will help save both time and money.
Connect with people and build the right partnerships to enhance your business capabilities.
Building and Creating Relationships
Believe it or not, relationships still drive how a business grows in the GovCon market.
If you want to grow your business and increase federal revenue earnings, you must put focused, dedicated effort into developing relationships with the people who can advise and guide you. If they feel that your business is the right fit for their agency, then the agency will pitch your services on your behalf.
Meaningful new agency relationships to focus upon include:
Advocates. To grow your business, focus on developing relationships with people who can advise and guide you. If your business appears to be the right fit, these people will also make introductions for you.
Small business specialists. They help small businesses learn more about their agency and connect their other internal customers with procurement-ready small companies.
Large prime contractors. These contractors are primarily responsible for teaming with small businesses for a larger project. They use the assistance of small business liaison officers to find qualified partners.
Program office. The program office is the ultimate buyer of your products and services. Personnel also identifies agency challenges and establishes long-term and short-term objectives based on what you offer.
Contract officers. These are the powerhouses in the contracting arena. While several people can influence your business strategy and opportunity scope, only contracting officers have the authority to award contracts.
Business owners should also build relationships with fellow small businesses to gain insight and practical knowledge about an agency.
Where Do You Stand Today?
The first step towards success for companies entering the contracting industry is identifying their long-term goals. Start by researching which NAICS (industry) codes to categorize your company. Identify the services and products your company can provide to the federal government and list the types of contracts you want to pitch for your company.
Government contracting is a lucrative industry, but the monetary reward requires tremendous preparation and planning. If you want to succeed as a contractor, start by answering these questions:
What are you doing now to plan?
Do you have partners in place?
Do you have adequate working capital?