Getting Clarity: A Guide to GovCon Acronyms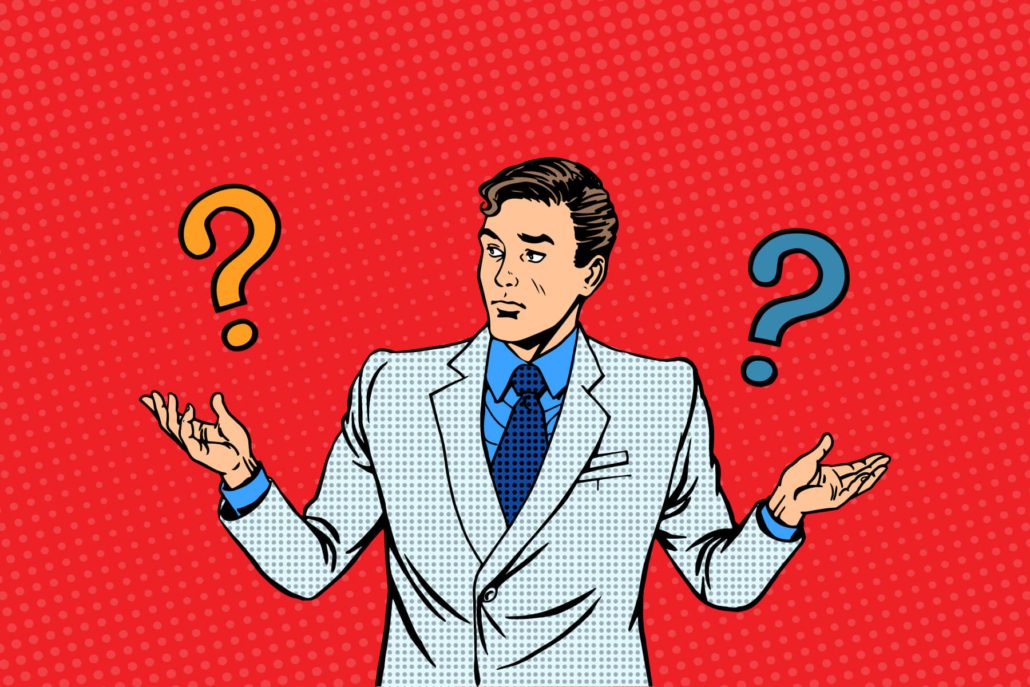 The US government is considered one of the world's largest buyers of services and products. It procures everything from paper clips to state-of-the-art heavy machinery. Federal agencies also purchase research and technical assistance services.
Large and small businesses are eligible to sell their products and services to procuring federal agencies and be listed as prime contractors as long as they meet the requirements and needs of the government agency. However, enterprises and businesses must follow specific processes to receive preferential consideration and win a government contract.
What Is GovCon?
"GovCon" stands for "government contractor."
A private company that produces goods or provides services for government agencies is a government contractor. The company wins contracts by bidding for them, usually submitting the lowest bid in response to an agency's request for proposals.
The federal government deploys a huge number of government contractors to complete projects which boost the economy, for defense purposes, to upgrade its technologies, and in current times, to bounce back from the effects of the COVID-19 pandemic. Since each government project has its own complex, niche requirements, different types of government contracts cater to each such requirement.
The most dominant sectors in the highly competitive government contracting field are health care, medical, construction, defense, and IT. To help small businesses gain momentum as government contractors, the federal government has implemented provisions for qualified small businesses.
Types of Government Contracts
Small Business Set-asides
Government contracts valued between $3,500 to $150,000 are known as set-aside contracts. The government also limits competition on certain contacts to include small businesses in the bidding process. Set-aside contracts are subdivided as:
Competitive set-aside contract: These government contracts are valued under $150,000. Contracting officers request proposals from at least two qualified small businesses to procure goods or services.
Sole-source set-aside contract: Sometimes, only one small business can fulfill the contract requirements, in which case the government agency directly issues a sole-set aside contract. The usual practice of the competitive bidding process is not followed in this scenario.
Fixed-Price Contract
The government sets a fixed budget for the project for this type of contract. Such a contract is used for projects for which the federal government has complete clarity of the scope of work and has comprehensive know-how of the materials required to fulfill the project requirements.
Cost-Reimbursement Contract
In this type of contract, the government only reimburses the costs incurred upon competition of the project. Businesses thus have to ensure sufficient funding or financial assets before accepting the contract. The federal government sets a cap to avoid overspending.
Time and Materials Contract
Most commonly used in government construction projects, workforce, labor hours, and materials are not defined in the early stages of the government contract. With this contract, the government pays the contractor's hourly wages and for the cost of materials required to complete the project.
Common GovCon Acronyms
Governments are fond of acronyms, and each agency has its own. Following is a list of common acronyms:
ACO – Administrative Contracting Officer
BAFO – Best and Final Offer
BOA – Basis of Award
BOM – Bill of Material
B&P – Bid and Proposal
CACO – Corporate Administrative Contracting Officer
CAGE – Commercial and Government Entity
CAS – Cost Accounting Standards
CDRL – Contract Data Requirements List
CLIN – Contract Line-Item Number
CO/KO – Contracting Officer
COTR – Contracting Officer's Technical Representative
COTS – Commercial Off-The-Shelf
CPFF – Cost Plus Fixed Fee
DACO – Divisional Administrative Contracting Officer
DCAA – Defense Contract Audit Agency
DCMA – Defense Contract Management Agency
DFARS – Defense Federal Acquisition Regulations Supplement
DOD – Department of Defense
DOJ – Department of Justice
EAC – Estimate at Completion
ETC – Estimate to Complete
EVMS – Earned Value Management System
FAR – Federal Acquisition Regulation
FFP – Firm Fixed Price
FOIA – Freedom of Information Act
FPRA – Forward Pricing Rate Agreement
GAO – Government Accountability Office
ICS – Incurred Cost Submission
IDIQ – Indefinite Delivery/Indefinite Quantity
IRAD – Independent Research and Development
IR&D – Independent Research and Development
ITAR – International Traffic in Arms Regulations
MMAS – Material Management Accounting System
NDAA – National Defense Authorization Act
ODC – Other Direct Costs
OIG – Office of Inspector General
OMB – Office of Management and Budget
PCO – Procurement Contracting Officer
RFI – Request for Information
RFP – Request for Proposal
RFQ – Request for Quote
SAM – System for Award Management
SAT – Simplified Acquisition Threshold
SCA – Service Contract Act
T&C – Terms and Conditions
T&M – Time and Materials
TCPD – Truthful Cost or Pricing Data (formerly Truth in Negotiations Act
TiN – Truth in Negotiations (formerly Truth in Negotiations Act or TINA)
Ts&Cs – Terms and Conditions
WAWF – Wide Area Workflow
Speak Their Language
Every government agency has its own acronym-filled jargon that a contractor must learn to conduct business with that agency. An acronym or abbreviation used by one agency may not mean the same thing to another. Be sure to verify the acronym's meaning within that agency before using it.
Use the following published resources to help navigate federal government jargon, such as:
Additionally, each government agency and state government employs its own language replete with abbreviations and acronyms. To improve your chances of winning the bid and ensuring clear communication, review that agency's or state government's website for guidance.