Why Does Exit Planning Take So Long?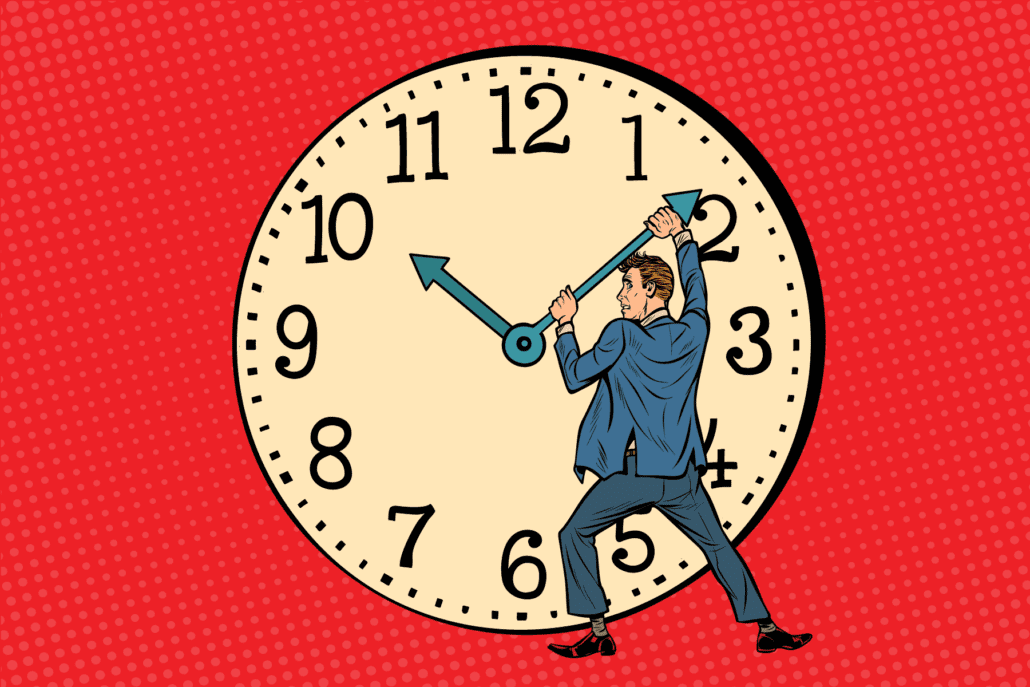 Exit planning consists of three essential steps: collecting data, quantifying your resources, and evaluating exit options. The duration of exit planning depends upon your business, its current value, and the desired value for selling it.
If your business doesn't have the value to be sold for your desired amount, the process takes longer because one aspect of exit planning is value creation. However, drawing up an exit plan usually takes around 18 months.
Factors that affect your exit plan include:
How prepared your company is to be sold
Having all documentation ready for due diligence
The stability of your financial situation
How knowledgeable your advisory board is
The present situation of your industry's market and how interested a buyer is in your company
Whom you sell your company to (inside transfers typically take longer).
Value Creation Is Time-Consuming
Avoid the pitfall of trying to maximize profit without creating value. A valuation informs you as to your company's strengths and weaknesses. Creating value for your customers will help you retain them and aid in profitable business. Building value benefiting your employees will improve productivity.
Value creation becomes difficult when you do not target the right audience or do not have efficient employees.
Value creation applies to pitching your business to a potential buyer and catering to your customer's needs, and building the company's reputation. Value creation boosts when your customers repeatedly buy your products and recommend you as a brand.
Since 1997, Apple, for example, has been in the business of keeping its customers happy. They don't just make devices; they're also in the business of acquiring and keeping consumers. Apple's customer retention speaks volumes, both metaphorically and literally. According to a survey on CNET, Apple's brand loyalty is at an all-time high of over 92 percent. Apple works to create brand value through its products and features that other companies do not provide. What it focuses on is building a "tribe." The loyalty of its customers has helped the company grow its value.
Once your exit plan is ready, assess the areas which can create value. Determining what might help build value and what needs to be eliminated from the business will lead you toward a cleaner exit.
Why Is Value Creation Important for a Successful Exit?
A poorly planned and executed exit plan may lead your exit in the wrong direction. Buyers have become more observant and particular about what they want. They are more demanding than ever and look for value through customer retention, loyalty, and market competitiveness.
In my experience, an owner's struggle to build value makes an exit trickier. Therefore, it is necessary to create value before the owner's exit and let it grow simultaneously, regardless of your plans to sell the company.
Another reason to create value for a successful exit is to eliminate any potential risks in the business. When creating value, an owner relies on a SWOT analysis which helps identify the company's threats and weaknesses. Potential buyers are always searching for risk factors to save themselves from future trouble. Such issues are less likely when these threats are identified and resolved before pitching the deal.
Overall, value creation plays a vital role in convincing potential buyers by showing them the worth of your company.
Best practices to create value for a successful exit include:
Performing an initial valuation to identify potential risks, weaknesses, and strengths.
Maintaining a track record of your continuous value growth before and during preparation for an exit.
Creating a self-reliant team that is not dependent on the owner to solve everyday business problems.
Keep your customers and employees happy to make them stay.
Training your employees and yourself according to your business strategy.
Patience Is the Key to a Successful Exit
Nothing great is achieved overnight. The time frame of your exit depends upon the transition you make. Family succession may take less time, and M&As might take more. With a planned exit, one can cater to both buyer(s) and seller(s) post-exit needs.
Exit planning must begin at least two years (preferably five years) before the actual sale process to maximize your company's value. Then, with the growing value of your company and a successful exit plan in place, you can sell your company as per your expectations.
Competent, independent, and unbiased advice is crucial to your company's success. Quantive offers services that have benefited entrepreneurs in building their business value and mapping out exit plans according to their needs. Connect with us today!