Why Do Value Creation Initiatives Fail?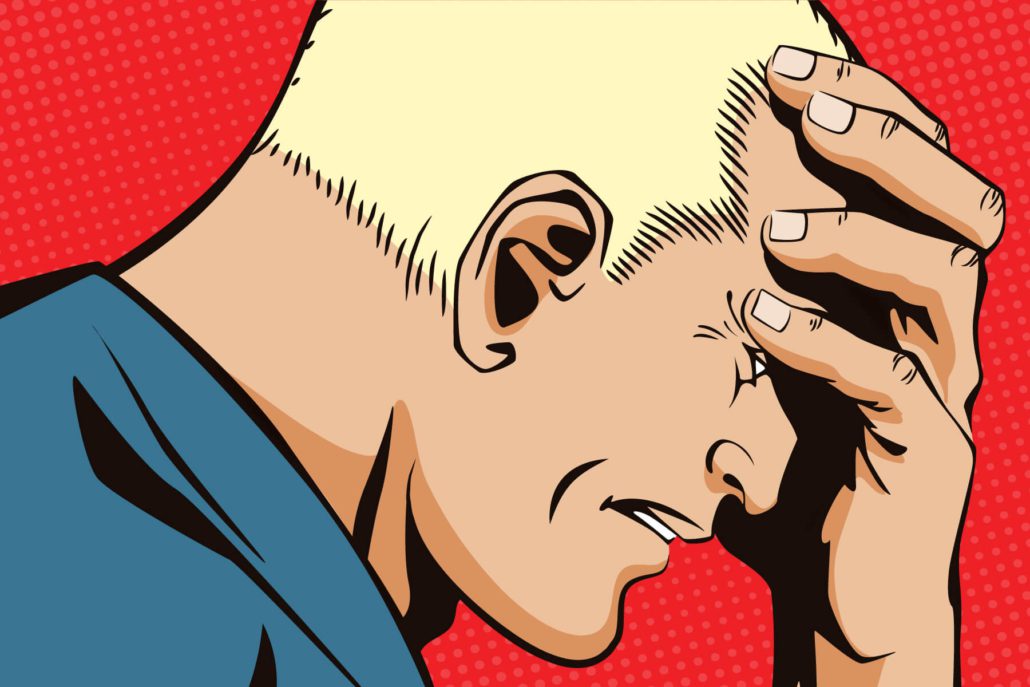 Despite its importance, creating value is one of the most misunderstood paradigms in business, mainly due to how value affects a business. Value separates your company and brand from competitors.
Value is also the most common obstacle blocking most successful exits.
Most business owners define value as the economic value of the business, measuring the value of those businesses by deducting the cost of capital from their profits.
Businesses also have intangible value: i.e., their intellectual property, goodwill in the market, brand image, and recognition all play essential roles. Calculating the value of these intangibles is not easy, especially in terms of dollars. Customer feedback and how the company fares compared to others within the industry indicate the company's value.
One cannot stress the importance of value creation which has a lot to do with your differentiating mindset. It involves your cognizance and proactiveness. It is a continuous process of executing inspired actions that will increase the worth of services and products to create returns for clients, customers, shareholders, and stakeholders. And this is precisely where business owners struggle the most: they struggle to grow value at the pace they want or sometimes at all.
And this makes one wonder: if value creation is one of the essential management skills, why do business leaders struggle with it all the time? What issues hold your business back?
While there are thousands of reasons a value creation initiative might fail, most failures are grouped into the following categories.
Strategy Issues
Most companies do not understand their value application. By value application, we refer to how you deliver value to your existing customer base and what you are doing to expand the base.
For this, you need to have a clear sense of your ideal clients. Every business should know its customer base since your excellent clientele directly impacts marketing strategies, especially those designed to increase sales among loyal clients, increase leads, and attract new clients. You also need to go a little deeper and understand how your product or service is helping your clients. What problems are you solving for them? What is the value that you create for them? What are your most scalable products and services?
Your customers will remain loyal as long as you understand their needs. When you get to the core of the issue and address their most pressing problems, your product/service becomes an integral part of their lives.
People Issues
The mark of a competent company lies in its ability to harness potential through its people and create value. Although it's not a new insight, most companies do not have the right people driven to achieve the desired growth and successful outcome. People–whether they are leadership team members who define a strategy, management teams responsible for the execution, or other employees who work towards long-term goals–are all key players and drivers for value creation. Therefore, it's important to address grassroots issues early and often.
This requires timely, proactive initiatives from HR professionals. For example, if the company has a high attrition rate, it is necessary to understand the core issues employees face. When a key employee leaves mid-stream, it puts added pressure on all those associated with them. Other issues could be a lack of employee initiatives, difficulties in attracting new talent, and retaining and engaging existing talent.
If you want to build overall organizational competency, then the key players from all functions need to understand how value has changed in recent years and constantly changing. Only when they know how people are directly linked to value can they track and evaluate whether today's people initiatives and investments will deliver value now or if they can be expected to do so in the near future.
Employees have always been critical drivers of value creation; they are also a crucial factor in its destruction.
Process Issues
When a company wants to create or increase value, having an effective strategy is not enough to get a competitive advantage. Each company has several ecosystems. To truly create value, collaboration across and among these ecosystems is necessary. If we take a closer look, we realize that most companies simply lack the required discipline in execution to be successful at their value-creation initiatives. They are unable to break down their long-term value creation goals into annual plans and quarterly benchmarks.
The value creation process guides the whole organization to talk, think, and act as one to create value. Very few companies have a common language for value creation; thousands of companies struggle with executing strategies.
Organizational Issues
A company roadmap to value creation is practical only when there is an alignment among:
Its business practices,
The overall strategy,
How it engages its stakeholders,
Its agenda and its sustainability,
Management and governance practices, and
Its long-term, and short-term goals.
Companies struggle to execute projects across functions. They are split in their management practices: their interactions and relationships are on one side with ideal business models and practices, while the processes and business agreements are on the other side.
Value creation addresses trade-offs and interdependencies within a company, which is where many companies struggle most.
Cultural Issues
Most business owners don't understand or see the cultural issues their businesses face. As Mike Lutz so eloquently pointed out, "Culture is a set of enforced expectations." Many companies lack an influential culture of achievement and excellence, which would enable them to push decision-making down the organization and achieve needed growth.
The cultural perspective in value creation shifts how leaders, stakeholders, and managers think about innovation and differentiation (what makes their products and services unique or in demand). How do they develop strategies to grow their knowledge? And how do they assimilate resources within existing processes and practices?
To establish a culture of value creation, people must venture beyond their defined roles. They need to understand that value is always created intentionally, so it's necessary to focus on areas that can result in value destruction and work to mitigate them.
Leadership Issues
An accurate measure of effective leadership is the amount of value a leader creates for customers and stakeholders. Good leaders constantly search for new insights on growth and take steps to safeguard the company's interests as a whole.
Poor communication between leaders, from leaders to their frontline employees, and disagreement between leaders on what needs to be done and when all result in a general lack of direction for employees. In short, it's usually a lack of effective communication within leadership teams and to their front-line teams that makes value-creation initiatives fail.
Sales & Marketing Issues
Value creation often starts with growing revenue. Some companies simply don't have the robust sales/marketing processes and capabilities they need to get the value creation and growth they want.
Market competition, substitutions, and competing products constantly challenge a company's value proposition. Customer expectations also keep changing or evolving. In such circumstances, companies must identify new customer expectations and understand them, identify existing product gaps, and use that knowledge to make better offers to their customers. Each company needs sustaining, ongoing efforts to continue meeting changing market demands.
Often sidelined from core value creation activities, marketing plays a significant role in driving sales and drawing the attention of targeted customer segments to your company's offerings.