Value Creation: Why Business Development is Critical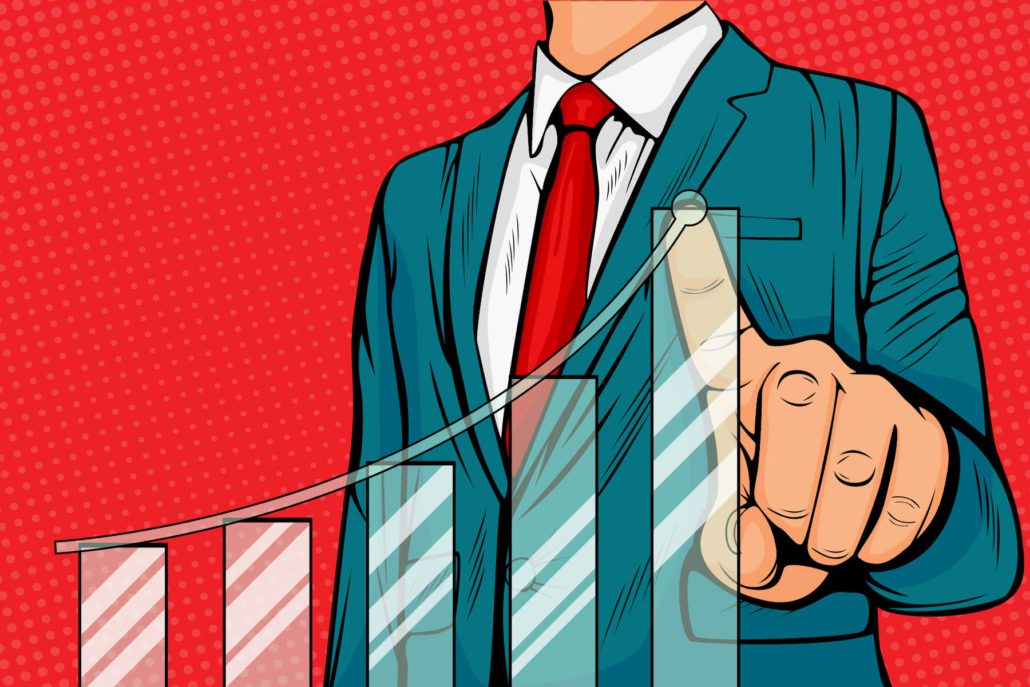 "Growth is never by mere chance; it is the result of forces working together."– James Cash Penney, founder, JCPenney
Business development refers to finding ways to increase revenue by generating sales, either with new customers or with the help of existing customers, regardless of the type of business, industry, or sector of activity in which you operate. It is essential and requires serious reflection and a solid action plan. Whatever the economic situation, good business development enables you to be competitive and stay in business.
Why Business Development Is Essential for Every Company
Increasing digitalization and globalization have intensified competition in all markets. It is now necessary to always be one step ahead of the competition. This can be achieved through strategic plans for innovation because those who pause and rest run the risk of being displaced by the market.
The development of a business development strategy allows a company more visibility. A business development strategy must therefore precede a market study.
The Context of a Business Sale
Selling a business is a challenge. Beyond the complexity of the process and the high emotional load, entrepreneurs must ensure that they maximize the value of the business to get the best price. So, why is good business development important to manage the value of a business?
Managed business development relies on strategy. An objective without a plan is called a wish. You would not set off on a sea cruise without a compass, map, and radio, right? The same concept applies to business. You need a map, i.e. a business development strategy, regardless of how big or small your business is. Even a sole proprietor should have a coherent business development team so as not to become overextended and overwhelmed and to stay on track.
How Does Business Development/Sales Help in Value Creation Success?
The sole purpose of any business is to create value for customers, employees, and investors. Good business development involves the recruitment, selection, and motivation of the right people. A motivated employee performs better than an unmotivated employee. It is, therefore, crucial that your employees are 100 percent involved and guided by clear and achievable objectives, recognition of their work, transparency in communication, and appropriate working conditions. Among the indicators for measuring company performance, employee development contributes significantly to a company's competitiveness.
Defined in 1975 by the American psychologist Edward Deci, the theory of intrinsic and extrinsic motivation distinguishes two forces that guide the behavior and actions of each person:
an internal force focused on the search for pleasure (intrinsic motivation),
an external force compelling action in response to an external circumstance (extrinsic motivation).
Intrinsic motivation makes possible the exercise of activity to obtain personal satisfaction. The very accomplishment of the activity satisfies the person who performs it. An external reward does not represent a driving force.
Extrinsic motivation refers to an action taken to obtain a reward or recognition. It is motivated by an external compulsion to which the individual reacts and provides the minimum energy sufficient to fulfill the task. The incentive may include recognition from the sponsor (congratulations from the department head), a gratuity (bonus, salary increase), or avoidance of sanction for unfulfilled work (reframing, reprimand, dismissal).
Effective business entails both intrinsic and extrinsic motivation of your employees who manufacture and sell the company's products or perform the company's services and interact with clients. Once your products and/or services start selling, your business' value gradually increases.
Creating value for yourself comes next on the list of how a good business development strategy boosts value creation. Any company must have a value-creation strategy to ensure the sustainable development of its activity. A value creation strategy requires time to develop and time to execute, with results occurring often months or even years ahead. The powerful impact of a business development strategy requires thoughtful, careful planning to ensure you get it right.
How to Improve Your Business Development Process
1) Make sure your sales team understands the products and services.
In an increasingly competitive business environment where every detail matters, your prospective customers must also know how much you care about them, that you will guide them, and recommend the best option serving their needs or best interests. That requires thorough product and/or service knowledge which entails a whole range of things your sales team needs to know, such as:
What the products/services do
What they don't do (or what they aren't)
What the competitors' products/services may or may not do
Your business' managed service provider
Unique business proposals from your competitors
How have other customers used your product/service, and how has it been beneficial to them
How have your prospects used your competitor's product/service
Market trends that can impact your customers' perception of your product/service.
Understanding these elements is just the start. Your business development team must know what you need to know and what your prospects need to know to listen to their issues, answer their questions, help them overcome their challenges, and of course, solve their possible problems or address dissatisfaction.
2) Understand your audience.
How well do you know what your customers and employees want when it comes to digital processes and customer touchpoints? In our private and professional lives, we see and feel every day how sustainable digitization shapes our behavior, be it as a customer during online shopping or as a sales employee along the sales cycle. Thanks to digital tools, customer data is always just a click away and can be accessed–and analyzed–at all times.
Everyone has the tools to understand customers better. This constant data availability opens a whole range of advantages for sales staff, from the quick preparation of offers to the targeted use of interactive customer portals to personalized customer communication. Especially when products, services, and prices converge, you can sustainably score points with customers with such added value because they expect one thing above all else: fast, uncomplicated, and perfectly tailored user experiences.
3) Listen to the customer instead of just dealing with yourself.
When it comes to digital transformation, many companies are almost exclusively concerned with themselves and their internal processes. In doing so, they lose sight of the most important thing: their customers. There is, therefore a clear advantage to align your business processes with the needs and wishes of your customers and actively take steps to get to know and meet their requirements better and better.
What decides your customers' purchase decisions?
Which communication channels (e-mail, chats, smartphone, etc.) do they use for which activities?
How and where do they prefer to shop?
Anyone who knows the answers to these questions can ultimately reflect them in precisely defined buyer personas which, in turn, enables precision in customizing offers and services. That precision puts your company ahead of the competition.
4) Analyzing customer touchpoints for better customer understanding.
Customers leave behind a large amount of data and information along their purchasing journey. Use it. By carefully analyzing different customer touchpoints, companies gain valuable insight into customer behavior and consequently take targeted measures to make the entire customer journey more attractive and profitable.
Business Development Components
To set up a business development team to boost your company's activity, be careful not to bet everything on recruiting salespeople. Although they are at the center of your business development strategy, they alone cannot ensure its success.
Marketing feeds your business strategy. Marketing develops your visibility and allows you to generate leads which are then passed to salespeople. Therefore, it's necessary to create opportunities for contacts with prospects through the implementation of inbound and/or outbound marketing actions. Marketing does not only intervene upstream, it also supports your sales force when they struggling to convert a prospect whose buying cycle is longer than average. Marketing then makes it possible to nurture the prospect and maintain the relationship to gradually increase his or her interest in your services.
And even after the prospect has turned into a customer, marketing continues. Specific actions are carried out to secure long-term loyalty in parallel with the commercial efforts deployed. Your sales and marketing teams should ideally work hand in hand.
The business developer and the sales teams form the center of your strategy. The business developer is at the heart of your strategy. This is the person in charge of developing your client portfolio while ensuring the regular growth of your business. He or she relies on the leads provided by the marketing team and sometimes supervises a team of salespeople.
The role of your business developer and your sales force, in general, is not only to acquire new customers but also to maintain your existing portfolio and identify escalation opportunities. Field sales representatives help you refine your sales strategy, thanks to close contact with your customers. They can thus identify new needs, provide you with information allowing you to develop one of your offers, etc.
The Entrepreneur as Navigator
Of course, your business strategy also needs a navigator to ensure that the direction taken remains the right one. Generally, you, the entrepreneur, play this role. That's a good thing because your business strategy needs to stay in line with your overall strategy.
The entrepreneur holds the company's strategic vision and guides the sales team. He or she defines the landmarks or objectives to be achieved and decides the means to achieve them. This involves settling many strategic questions and ensuring that sales methods support the brand image the entrepreneur wishes to convey.
It's naive to believe that recruiting a few salespeople suffices for successful business development. Your salespeople must integrate into your organization and be managed to keep them on track.
A company that wishes to manage its development and ultimately create value needs to rely on distinct skills, to define its business strategy and then implement and supervise it.