Things You Can Do Now to Increase Your Business' Value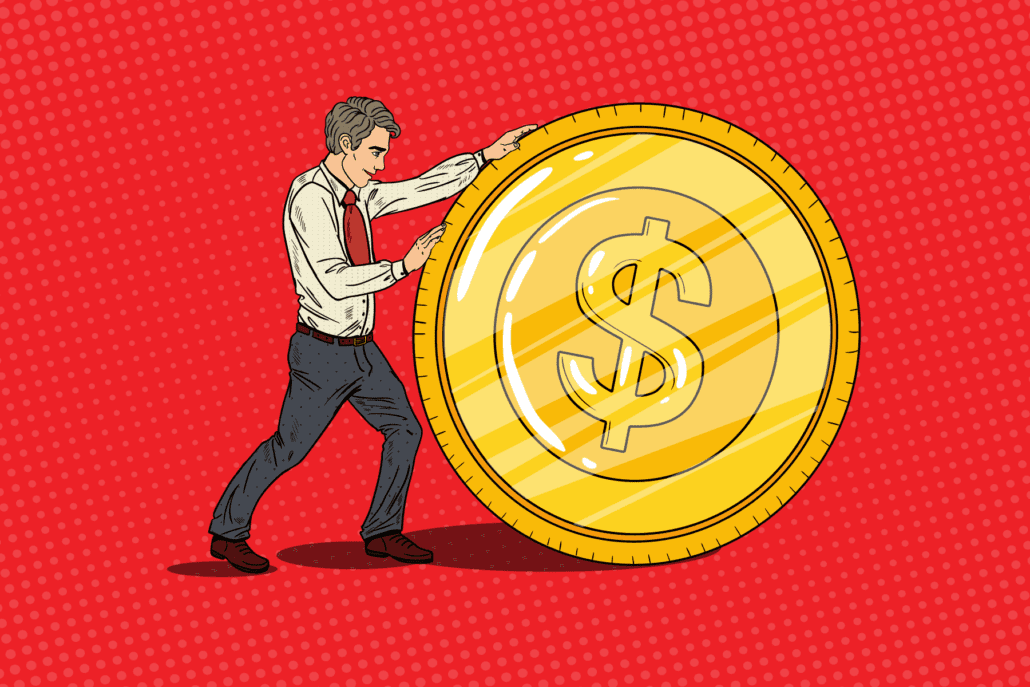 High business valuation and competitive pricing dominate the M&A market, so more and more firms are looking for effective, strategic ways to increase their business value. Yet, despite business owners becoming increasingly proactive, 58 percent of business owners have never had their businesses appraised, and, shockingly, 48 percent of owners exit without a proper exit strategy. These sobering statistics highlight the importance of developing a value-creation plan that reflects the company's full potential.
Even if you build your business' value, many value-creation initiatives may take a long time to execute before showing the desired outcome. Not only that, most middle-market businesses rely heavily on their owners, which also affects their value. Buyers generally refrain from buying companies that can't operate independently of their owners.
Business value cannot be increased overnight, but you can start today to grow it. The best approach focuses on the company's value-driving elements.
What Is Value Creation?
In simple terms, value creation is the process of creating or increasing a business' existing value over a period of time. A company's value is created through its business model. The business receives inputs like capital and produces outputs (products) or outcomes (services) through its processes and activities, which over time (short- or long-term) either create or destroy value for the company, its investors, its employees, and its customers.
The value creation process begins by identifying the weaker aspects of the business, then taking strategic initiatives to strengthen those areas. To assess how the value creation initiatives are performing, one must thoroughly consider and evaluate the interdependency and interaction between the business and its customers, employees, stakeholders, suppliers, regulators, etc.
Value is created when a business strategically focuses on using its resources and expertise to build something (a product or service) that is sold to a customer and successfully fulfills that customer's needs. In return, the business entity earns a profit for creating the product or service.
Value creation takes time and consistent, focused effort, but even if time's running short, you can still start your value creation process by doing the following:
Train Your Employees
Unfortunately, employee training is where most business owners cut costs, especially if the business is struggling. They look at the costs associated with training but overlook the hard truth that employee training is an investment in the company's future.
Investing in empowering people builds a stable workforce that is productive, efficient, and adaptable workforce. New skills and enhanced expertise result in improved work output and productivity that positively impact the company's value. Training also helps reduce employee attrition, as employees reward their employer's investment in them with loyalty and are less likely to seek next-level opportunities with other companies. Businesses that train their employees to industry best practices also stay ahead of the competition.
Remember, the small things set your company apart from the competition. A strong, professional team adds value to the business, especially one with few tangible assets. A systematic employee empowerment plan goes a long way toward adding value to your business, so do not refrain from training and empowering your people with new skills and enhanced work processes.
Delegate Responsibilities
According to John Warrilow, author of Built to Sell: Creating a Business That Can Thrive Without You, "If your business can't function without you, you will have a hard time finding a buyer." This refers to one of the most common problems businesses encounter: dependence on a single person. That dependence happens when a company is overly reliant on a particular person for its success and day-to-day operations.
When a business relies too much on a particular person, it compromises the development and training of next-level management to step in when that person leaves the company.
Learn to delegate your tasks and responsibilities. Train your employees to take over those tasks and invest in training and development programs to empower your people with new skills.
Build Smooth, Efficient Processes
All business processes should be repeatable, teachable, and streamlined. The more efficient a business, the more productive it will be, and improved productivity increases profits. Therefore, owners should conduct an in-depth analysis of all internal operations to evaluate existing systems and procedures. This will help them identify obsolete, time-consuming, and unnecessarily complex processes.
Once you have identified the bottlenecks, work diligently toward replacing them with more efficient processes. Streamlined operations can improve the overall business operation, invariably contributing to growth and increased business value.
Keep Track of Documents
Your business documents are important! Business documents serve multiple purposes: ensuring compliance to rules, regulations, and laws; taking care of governance issues; protecting the organization's identity and integrity; recording and tracking finances; etc.
Ensure that all internal documents are in order, including the company's financial documents, employee records, standard operating procedures, and other company records.
Document all your business processes. This enhances knowledge sharing between people and contributes to a better-trained, empowered workforce. Documenting business processes enables employees to understand how systems work within the organization. Moreover, up-to-date documents ease a potential buyer's due diligence phase of evaluation.
Resolve Litigation
Expected or not, legal matters happen, especially if you are in the business of providing services to others. If you face any legal issues, engage specialized legal help and ensure all facts are properly and fairly documented. Most legal issues can be resolved if one has followed the proper protocols.
Help by:
Reporting, documenting, and filing everything. If you are dealing with a court issue, it's critical to have all company records and documents in order.
Familiarizing yourself with applicable laws. If you want to spot and resolve the issue, familiarize yourself with the applicable laws.
Focusing on the issue. Don't let the problem overwhelm you; seek legal assistance if necessary.
Asking questions and checking. When in doubt or when confused, ask questions. Follow your legal team's advice, but permit yourself to ask them questions if you need clarification.
Resolving legal issues before taking your company to market is essential because no buyer wants to acquire a business with ongoing, unresolved legal matters.
Act Now
You can't focus on value creation too early. The aftermath of the COVID-19 pandemic is still felt across all industries, including the M&A market, and will change or postpone many exit plans until the market stabilizes. Business owners now have a unique opportunity to focus on value drivers and value acceleration strategies. Now is the time to thoroughly evaluate existing processes, improve them, develop team skills, and commit to building a more valuable business.