The Value of Value Creation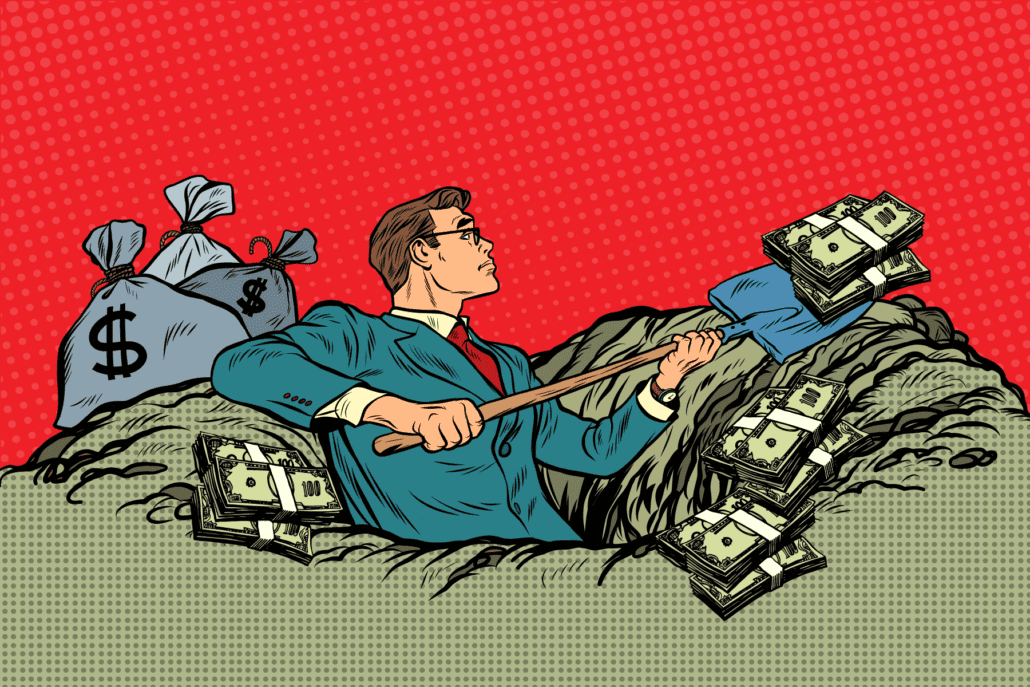 Value creation is the foundation of business stability and sustainability. Your business' value sets you apart from your competition; helps you acquire new, long-term clients; and adds to your brand value, the products, and the services that you offer.
Successful business owners know that the sole purpose of their business is to create value for its customers, stakeholders, and employees. Since all three are intrinsically linked together, one cannot create value for one group without considering the others. Creating value for clients cannot happen without support from the right employee team. The right people on your team are those whom you have selected, trained, developed, and adequately rewarded for their work. Investors are driven by consistent, attractive returns on their capital investment.
"Value" means different things to each group:
Customers favor products and services delivering consistent quality and utility. In today's economy, "value" for customers is determined by the product's quality, innovative processes, and understanding the clients' needs.
Businesses can deliver exceptional products only through a committed and quality-oriented employee team. "Value" for employees means treating and motivating them respectfully and providing perks and benefits, excellent compensation, and training opportunities.
For investors, "value" relates to high returns on their capital investment. This means excellent profit margins and high revenue growth can only be achieved when the business provides consistent value for its clients and customers.
Value Creation Explained
Value creation is how a company creates or improves value for its customers, employees, and stakeholders to increase the overall business value. Value bolsters a long-lasting successful business.
Staying profitable and competitive is essential for businesses. They face multiple challenges: changing economic and market scenarios, competitors, etc. So, value creation is essential to achieve the end objective of growth, profitability, and attaining the owner's financial goals. Businesses focused on value creation work diligently towards increasing business profitability.
Value creation is necessary for long-term business sustainability, although many companies in hyper-growth mode are misguided as to its importance. They are more oriented towards meeting sales targets, thinking that they will maintain their fast growth rate. This misguided strategy represents a short-term mindset that considers neither quality nor customer loyalty.
According to a report published by McKinsey Corporate Horizon Index, between 1999 to 2017, an increasing number of businesses were focused on short-term growth strategies that emphasized increasing earnings per share rather than creating value with a focus on long-term business growth. This shortsighted focus leads to cutting corners and damaged reputations. When businesses confuse short-term gain with value creation, they jeopardize both the shareholder's value and interest.
The Value of Value Creation
The primary aim of any business entity is to create value. When business owners prioritize value creation, they know where and how they can grow. They will use their resources and capital better and develop more talent than their competitors. As a result, their business eventually developed a tremendous advantage in building and sustaining its ability to earn profits and achieve long-term growth.
Value creation can help your company long-term by:
Increasing stakeholders' profit margins and employee satisfaction by consistently delivering value to clients and customers through products and service offerings.
Retaining customers, which is critical for success. As your customer count increases, so does your business stability. Value creation allows the company to endure through the years and prevail against its competitors.
Value is essential to selling your business at the price you want. To sell your company, you get a valuation. Often the numbers are not what you had hoped for. Therefore, to sell the company at the desired price, you need to create or enhance the company's value. Buyers want to see value in a company before buying it.
Value Creation Mindset
Having a value creation mindset within your business sets your value creation strategy up for success. But how can you do this?
1. Cultivate a Growth Mindset
Business owners and their senior management teams must acquire a long-term perspective to cultivate a growth mindset. This entails identifying future market and industry trends that may impact their position among their competitors. They also need to be clear about restructuring the existing business model to gain an advantage over the unseen market, industry, or societal disruptions.
A growth mindset also means cultivating a willingness to balance long- and short-term business performance through investment. This investment should target tangible and intangible assets, including human capital, intellectual capital, company culture, and research and development initiatives.
Business owners should take the lead in aligning board members and executive teams. This is critical because long-term growth initiatives' success also requires investors' approval. Complete buy-in from investors for strategic initiatives is essential for the successful implementation of strategic initiatives. Such integrated efforts facilitate value creation in the long run.
2. Facilitate Value Creation
As discussed earlier, value creation for business success can be defined in three ways:
Value for customers
Value for employees and stakeholders
Value for owners.
Therefore, business owners should create a strategic blueprint that transforms the existing business model. This helps to capture growth opportunities while mitigating risks posed by unpredictable market and industry trends.
First, focus on creating value for customers, as that requires planning, researching the customer demographics, and examining the proper methods of fulfilling customer needs. All this will invariably help achieve revenue targets and other business goals, such as increasing market outreach.
Align marketing, sales, and customer service professionals to implement various strategic approaches for creating high value for clients and customers. All these activities will help build and enhance customer engagement and achieve sales targets.
When a business creates value for its customers, it strengthens itself to meet market demands, combines profitable business strategies, and maintains a long-lasting relationship with clients and customers.
3. Identify the Value Drivers
Do you know the critical value drivers for your business? Your strategic growth plan is useless unless you have identified all the value-driving aspects of your business.
Value drivers determine and enhance business value and increase cash flow while reducing risk. Value drivers are essential factors that increase the value of the business at the time of business sales.
Business owners who consider an exit need to increase their business value, so they should monitor the value drivers. These are critical in increasing the transferrable value of the business upon selling it.
When you focus on value creation, carefully identify all the company's weak aspects, then work diligently toward eliminating them. By identifying and enhancing their companies' value drivers, business owners create companies that can be transferred or sold to others without disrupting cash flow.