Succession Planning as a Risk Mitigation Tool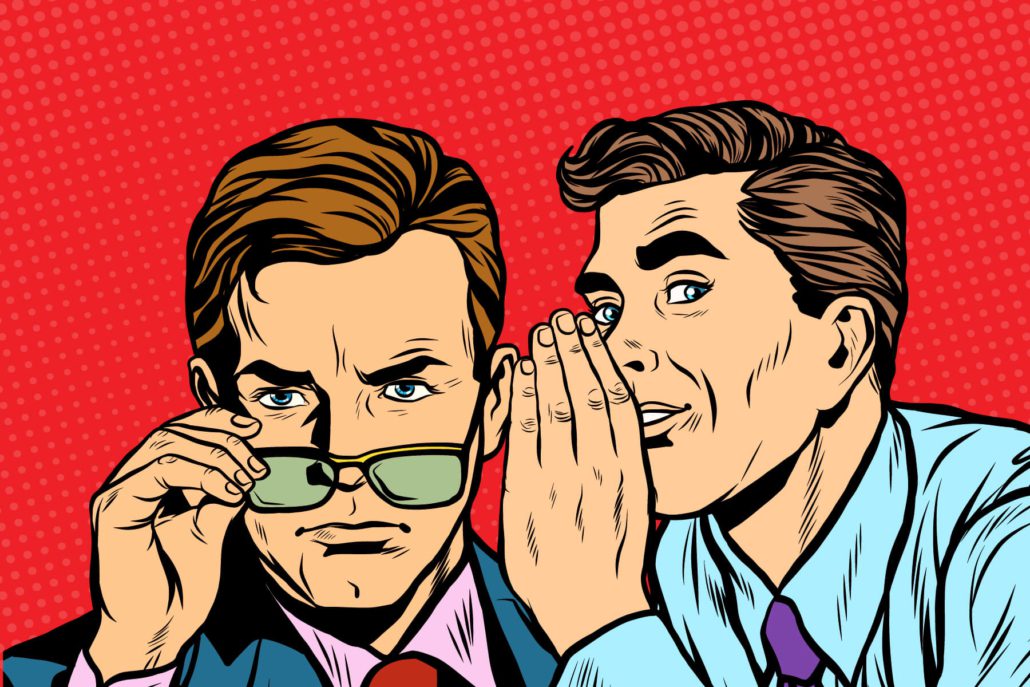 According to HBR, "Each year about 10% to 15% of corporations must appoint a new CEO, whether because of executives' retirement, resignation, dismissal, or ill-health." Another survey by research firm Heidrick & Struggles and the Rock Center for Corporate Governance at Stanford University in 2010 confirms that only 54% of boards were grooming a specific successor, and 39% had no viable internal candidates who could immediately replace the CEO if the need arose.
All CEOs must eventually leave office, yet most of them are ill-prepared to handle their eventual exit. Being unprepared is only one aspect of the problem; another challenge that weighs down organizations is their inability to find the right candidate. Almost 40% of new CEOs fail to match up to expected performance criteria in the first 18 months of their tenure.
When done correctly, succession planning prepares a business well in advance for the inevitable change in management and ensures the right candidate is picked.
What is Succession Planning, and Why is it Important?
Succession planning is the process of planning the changeover of pivotal leadership positions. This thorough process includes either recruiting new talent or training internal candidates to enable their transition to the new, challenging role after the current executive's departure.
As organizations prepare for the eventual retirement of key personnel, succession planning plays a huge role in ensuring business continuity. It is also an important part of the talent management process. Targeted HR programs are an innovative way to identify key roles, shortlist high performers, identify employees with the right skills, and match them with positions that may need filling in due course.
Succession planning is also an effective way to cut recruitment costs, as they help organizations manage recruitment in-house.
Amazon's example:
Jeff Bezos, founder, and CEO of Amazon, executed an ideal succession plan for his company when he named Andy Jassy as his successor in May 2021. He announced his decision to step down as the CEO and transitioned to executive chairman without any glitches.
The smooth transition of power proved that Bezos' succession plan had been in the making for years. He clearly understood the need to have a succession plan for himself as well as other senior personnel. Bezos told Insider CEO Henry Blodget. "I'm not going to be here forever."
Most business owners, however, do not understand the need and importance of having a succession plan.
When PwC conducted a survey of 150-plus middle-market, family-owned businesses, they found that only 27 percent had a substantive, documented plan ready to go. Other findings from Strategy& reveal that each year 10% to over 17% of corporations must appoint a new CEO. However, data from Association for Talent Development suggests that roughly two-thirds of organizations do not report having a formalized succession planning process in place.
Succession Risk Mitigation
Most people believe that succession planning focuses on C-suite replacement only. This is far from true; a business owner must also think proactively about other areas of the company. A succession plan for C-suite employees is certainly necessary; one also needs to understand that it's not a roadmap toward success for the whole company. Suppose your goal as a business owner is to build a company with talented people who are capable of executing your vision. In that case, understand that your focus should ideally go beyond the C-suite level.
Businesses that fail to have a succession plan for key employee positions cannot keep pace with changing technology trends, industry disruptions, and other economic trends. To grow now and in the future, it's necessary to have the right people in the right places.
Succession risk management focuses on the possibility that a vacancy in a critical role will not be filled satisfactorily within an acceptable timeframe. The aim of succession risk management is to mitigate the risk of vacancies in critical roles. The best companies tackle such roadblocks by creating new positions, giving collaborative opportunities, and stimulating projects so that both current and future leaders get ample time and room to grow and hone their skills.
IBM's Competitive Culture & Apple's Development Strategy
In 2012, Ginny Rometty became IBM's first female CEO. Before being handpicked for the new role, she served in the company as chairman and president. During her 40-year tenure, she built and executed several high-powered leading projects for IBM, like the purchase of Monday, the consulting arm of professional services firm PricewaterhouseCoopers for $3.5 billion. The acquisition was the "largest in professional services history" and launched IBM into the services business.
Then-CEO Samuel Palmisano handed over the reins of IBM to Rometty upon his retirement, his selection for the role hardly surprising, as IBM fosters a highly competitive culture through its HR programs to identify top performers and investing in them for their dedication to growth.
On the other hand, Apple strengthens the idea of developing internal talent by going one step ahead. The company has established its own Apple University with a goal to identify and develop innovative, high performers. Its current CEO, Tim Cook, who previously served as COO, was handpicked by co-founder Steve Jobs himself.
Key Factors to Successfully Mitigate Risks
The biggest risk that businesses face is leaving a critical position vacant for too long. If this happens, business owners should have already developed an effective strategy to mitigate the most pressing risks. Developing that strategy requires they regularly review and assess the risks and keep evaluating their mitigation strategy to check its effectiveness. Here's how:
1. Identify the right people and get their commitment. Most business owners and leaders have a thorough insight into their company's current work, its current capacity, organizational environment, and upcoming trends. This makes planning workaround succession risk management easier and effective. All new initiations require steady and focused effort from the business leader, division, or individual business unit.
To identify the right people for your succession plan, it's also important to keep an eye on your company's HR metrics as well as external labor market information. This will provide insight into the potential of current employees and what will happen if critical roles need to be filled in the near future.
2. Discuss, debate, and review. It's a good practice to discuss and review your succession plan periodically. Keep two factors at the forefront: where do you stand now and has there been a significant change in the work of your company or the workforce? Rely on the evidence before entering the discussion. When hard evidence is brought to the forefront, it lends structure to the conversation to accommodate testing assumptions and leading to a higher chance of identifying risks properly. This will lead to a targeted mitigation effort.
3. Gather evidence to predict or manage the impact of activities. Keep a close eye on how things are progressing. Critical pieces of information from HR and other departments will help in predicting employees who want to leave soon and the impact of these important vacant positions on your business. Take focused action to address the likelihood of people quitting and mitigate the impact.
4. Deploy targeted actions. Do not rely on a one-size-fits-all mindset. No two situations are completely similar. Something that worked for you previously may not work well a second time. Modify and strengthen management activities to resolve a particular succession risk.
Why is Succession Planning Critical to Exit Planning?
In a broader context, both succession and exit planning deal with exercising control over how an owner wants to leave the business, when he or she wants to do so, and on what terms. A proper exit strategy or a succession plan considers each and every aspect of the business and outlines the most appropriate plan for exiting. While succession planning mainly focuses on who will shoulder the responsibility of the business and lead it in the future, exit planning focuses on the transfer of wealth.
When business owners take charge of the decision-making, they can secure the best price for their business, minimize taxes, and ensure a smooth transfer of ownership.
There are two types of ownership transitions.
Internal Ownership Transfer: If the exit is internal (a family member, associate, or group of associates), then the succession plan is the most important piece of the exit plan.
External Ownership Transfer: If the exit is external, the succession plan reduces the risk for the new buyer (e.g., reduces owner dependence, key people stay on board to manage the entity after purchase) and increases the likelihood that the business can sustain its streams of cash flow going forward.
Succession planning gives the business its best chance for ongoing and future viability. Cautious buyers, especially from the private equity sector, need assurance that the company they intend to purchase is secure, which helps boost their confidence and the value of the business. On the other hand, if the buyer is not assured of the company's sustainability and fears that its success will depart with the incumbent CEO, they won't pursue that prospect.