State of GovCon M&A: 2018 Edition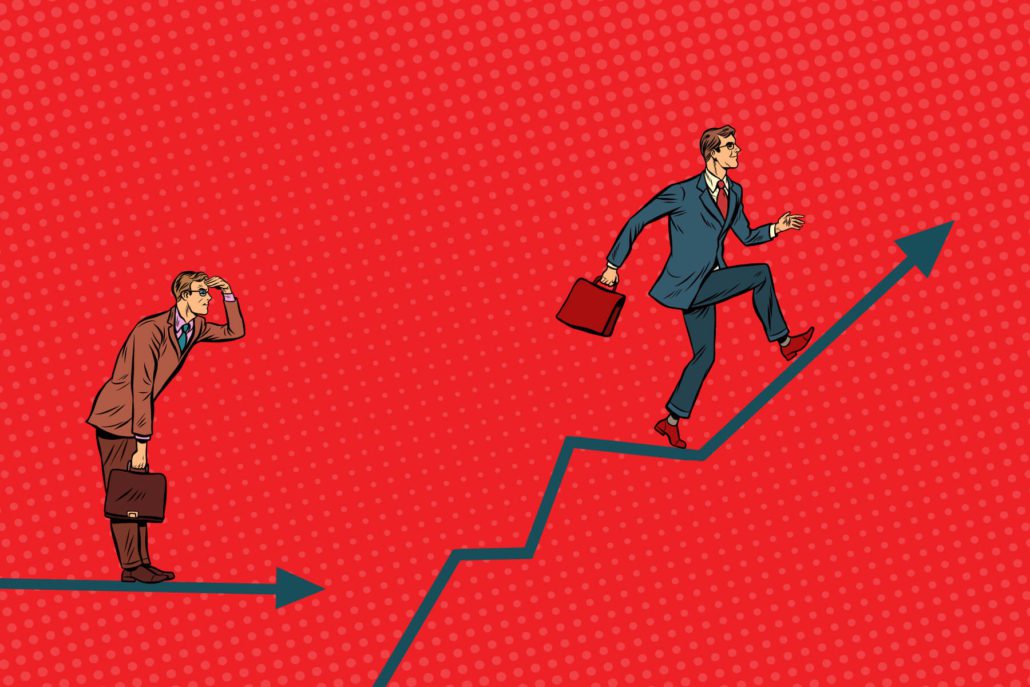 Despite declines in the overall market, M&A activity relating to government contractors has remained quite active. Within the larger trend of agency and military projects adhering to the current president's priorities, here is a look at the major trends shaping the M&A landscape for government contracting.
Securing Access to Large Contracts
The current government administration has encouraged its various agencies and departments to reduce the total number of federal contracts by consolidating contracts into fewer and larger vehicles. This means that small to mid-sized contractors need to grow their businesses to be able to compete for larger contract vehicles. The fastest way to grow and hit the ground running is via acquisitions and mergers of other businesses that provide differentiated capabilities, complementary to their own in terms of fulfilling the larger, consolidated contract.
Similarly, indefinite delivery/indefinite quantity (IDIQs) contracts, Multi-Agency Contracts (MACs), and governmentwide acquisition contracts (GWACs) are increasing in usage. These vehicles provide access to a wide range of task orders from the government and the government selects only a handful of qualified contractors to be on each vehicle. One of the easiest ways to go after this competitive business is to acquire a business who's already "in", successfully managing a long-term deliverable, and an expert in securing these types of contracts.
New Budget Policies
As various agencies face budget cuts, they'll be looking to make their dollar travel farther. Businesses who specialize in serving the government departments or agencies with the biggest budget cuts will be on the lookout for acquisitions that afford them the economies of scale and the ability to spread overhead across more employees to maintain or grow margins.
The current government administration is also encouraging its agencies and departments to consider simplified acquisition procedures (SAP) for government contracts. SAP streamlines the acquisition process and facilitates rapid procurement of goods and services with less paperwork and lower costs for both the contractor and the government. Historically, these were frequently used for small purchases, but this administration has been encouraging their use for larger projects as well. In 2016, SAP spending hit a 10-year peak, according to Bloomberg Government.
The government's declining use of Lowest Price Technically Acceptable (LPTA) evaluation methodology will give firms that standout within their industry a competitive advantage. The government wants to push contracts towards contractors that offer superior quality and innovation for a fair price, as opposed to simply the cheapest bid offering (which often is accompanied by sub-par final projects). Small firms with excellent records and reputation for quality will be at the top of buyers' wish lists to gain a competitive advantage in a post-LPTA market.
In Demand Services: Security & technology
In 2017 and beyond, the government and military will prioritize security and technology. The military remains in need of the latest security methods while here at home, government agencies need to modernize their security and surveillance systems for today's risks and dangers. Older infrastructure and transportation systems, such as the New York City subway, will require major overhauls as their legacy systems reach the end of their lifespans and require replacing. Surveillance needs will be in particular demand as agencies seek modern security standards.
Another in-demand service within this sector is information technology and security. Government agencies will be increasingly seeking out cloud-based services or security tactics to decrease their data breach risks and to streamline their operations.
IT contract spending is up 2.4% at civilian agencies, Brancato said, and cybersecurity obligations are up 38% according to Bloomberg Government. In addition, IT modernization and cyber security are listed as two of the top priorities of the newly created Office of American Innovation.
In Demand Services: Electronic Capabilities
Onvia's 10 Hotspots in Government Contracting report names efficient lighting and electrical, connectivity capabilities, improved medical equipment, and improved disaster response and communications as among the fastest growing needs in government contracting for 2017. This electronic-based needs will be in-demand by civilian and military agencies alike.
Approximately two-thirds of M&A deals in the past few years have been associated with Command, Control, Communications, Computer, Intelligence, Surveillance, and Reconnaissance (C4ISR) and military electronics-related companies, and this area will remain strong despite the challenging budget environment, " according to Karl Schmidt, managing director at KippsDeSanto.
Compliance Requirements
Increasing government compliance requirements disproportionately affect smaller contractors. Smaller firms may wish to acquire additional companies, or become acquired, to ease their compliance burden or challenges.
Business Strength Strategy
Maturing firms will want to strengthen their business by acquiring businesses to diversify their portfolio. This would ensure their business is stable despite various market pressures affect individual industries and government agencies. Mature firms will seek to diversify their industry involvement, contract types, and relationships with government departments.
Expanding service offerings for one's business via acquisitions can help contractors secure lucrative MAC contracts, especially as agencies are increasingly working collectively to pursue contracts relating to financial management, human resources and IT, as mentioned above regarding the trend of larger government contracts.