How to Determine When You're Ready to Exit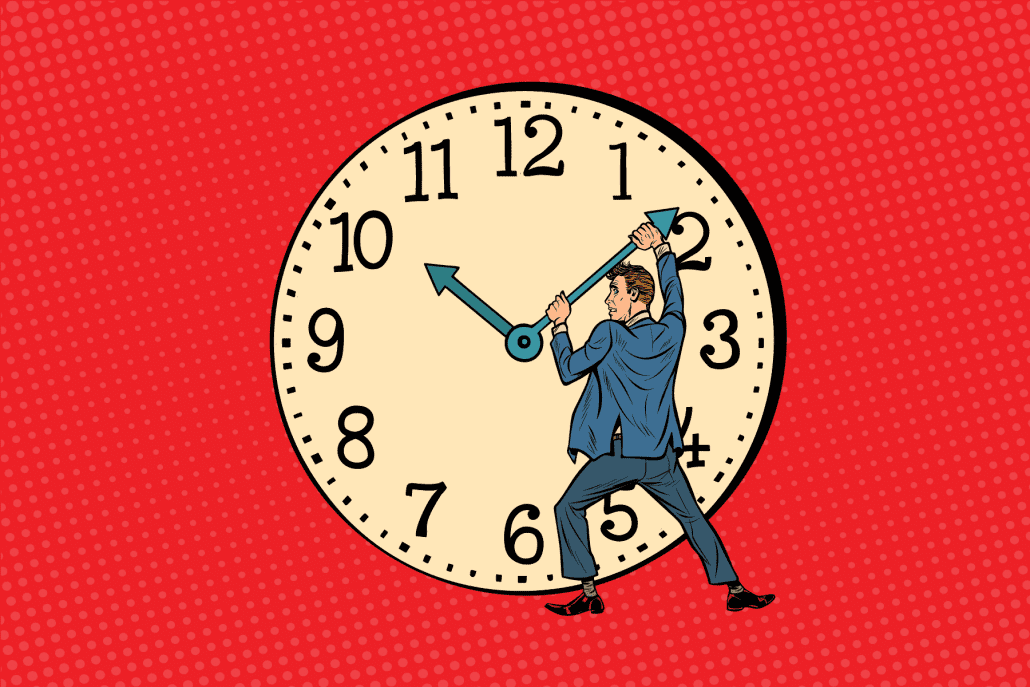 For some founders, selling their company for the best price is the goal from the start; others cannot imagine selling their companies. Exit planning might sound simple, yet it needs careful consideration because this kind of sale can look different at different times. Selling a business does wonders at the right time when the owner makes the most of the opportunity.
What Is An Exit Plan?
Every entrepreneur who wants to sell his company properly should know how to determine the best time to exit. Because selling a company is not an easy matter, preparing and carrying out this successfully and taking into account all parties involved make the task even more complex. An exit strategy in business outlines how entrepreneurs sell their business to investors or another company. In other words, it is a strategic plan for a person who owns a business to liquidate their stock in exchange for funds.
Many businesses start with an exit strategy in mind, often with the ultimate goal to sell the business. Such companies are designed to attract potential investors and other companies. Even if you don't intend to sell your business, you still need an exit strategy before starting a business.
In particular, an exit strategy can help make decisions in the business's best interests, which prepares your business for profitability if you decide to part with it later. An exit strategy can also be implemented when a small business owner is ready to move on to the next project or business and realizes they're prepared to sell their current business.
So, the next series of questions, naturally, is:
How can you determine if you are ready for exit planning?
What factors help make an exit at a particular time easy and can add value?
Deciding the Right Time
Timing the sale of a company is crucial and should be chosen strategically. By no means should you wait until the company is no longer doing well to sell. Avoid thinking only about selling when you, the entrepreneur, no longer see yourself in a position to run the company.
Deciding to relinquish ownership of a business is a difficult choice that can seem somewhat complex when you are just starting. When the time comes, be aware that there are several reasons to use an exit strategy, such as:
You're moving on to another business
Retirement
You no longer have the skills and expertise to run and expand the business
Not enough capital to continue running the business.
Several reasons may cause you to consider exit planning at some point in your entrepreneurial journey. So, when can you make the most of it? When you are psychologically ready, take the following steps: set a deadline, then create an action plan. The sooner you are ready, the more time you have to prepare everything, the better. Best results take at least several years, but only if you have enough perspective will you optimize the conditions of your transition.
Financial Considerations
Are your company's finances in order? How long will it take until they are? A good financial position is a fundamental prerequisite for a successful sale.
There is no right age for wanting to transfer a business. The reasons for selling range from constraints experienced by the owner (deteriorating health, financial difficulties of the company, family problems, etc.) to the free decision to sell (external growth, the realization of capital gains, change of business, etc.)
Performing a financial audit of your situation will lead to making the right decisions in the sale process.
Make sure you note down everything and assess everything, including:
Your real estate
Principal residence
Other homes
Rental investments
Life insurance products
Cash situation
Loans in progress and other liabilities.
Do You Have a Plan?
An exit plan governs how you will exit, when, and what will happen afterward. Having a plan means you have a clear idea of what to do with your business, what your ideal buyer looks like, how you want to exit, and what you want to do post-exit. Because an exit plan takes time to develop and execute, start early. Make sure your exit plan answers these questions:
Does the business model also work without a founder?
Is the time right to sell?
How coherent is the investment case?
How well is the exit prepared?
How many shares should be sold?
Why do you want out?
Do you also need fresh capital?
Get a Business Valuation
Owners tend to be emotionally attached to their companies and estimate their value more highly than the market would support. While such overvaluation is often justified, buyers do not necessarily share those views or the same emotional attachment. When that happens, unrealistic price expectations when selling a company may obstruct the sale.
The exercise to determine a realistic company valuation may be challenging, and many factors will influence the final estimate. However, a precise valuation makes it possible to begin negotiations with the potential buyer and agree on a transfer price reasonable for both parties. Proceeding with a company sale without a proper business valuation is a big mistake.
The most recent balance sheets contribute to the estimated current value of the company; but, valuation concerns more than accounting and financial issues. It is also necessary to evaluate the company economically. To do this, proceed as follows:
Analyze and identify your legal, social, and commercial characteristics (personnel, production tools, products, know-how, etc.).
Analyze your environment to position yourself in the market (evolution of the sector, competitors, suppliers, regulations, etc.).
Next, proceed with processing accounting elements and financial analysis. We recommend entrusting business evaluation to a professional with experience in selling similar businesses. This advisor will be neutral and know how to decipher the characteristics of your company. Once this information is in order, you won't be pressed for time and can carefully weigh possible offers and options to make the best possible decision.
If your valuation displays the figure you expected, you are ready to go ahead. If not, then consult with your advisors and discuss a plan to increase the business' value.
Connect with Professionals
Get the help of professionals to help you through this process. The sale of a company is a far-reaching and complicated project that requires specialized knowledge and expertise. A method of this magnitude involves myriad things to consider, different phases to complete, and many complex steps to take. It is in your best interest to hire an external specialist familiar with the exit planning and execution process.
Get an accurate valuation of the most important asset you own–your company–quickly and easily. Start with Quantive today.
Many Hands Make Light Work
If you're ready to exit your business, you'll need to consider many factors involved in the process. Your time is just as valuable as the person you are speaking to, so don't waste time on dubious prospects. Give yourself the power to choose a buyer and not settle for selling off your business for less than it's worth.
You're ready to sell your company when you know what you're going to do next, when you say to yourself that you're prepared to hand it over when you have convinced yourself that it is okay to pass it on to someone else. When you are ready to turn that page, the team at Quantive will always be there to help you.
Have you already decided? Get in touch now!