How Does Black Friday Impact Retail Valuations?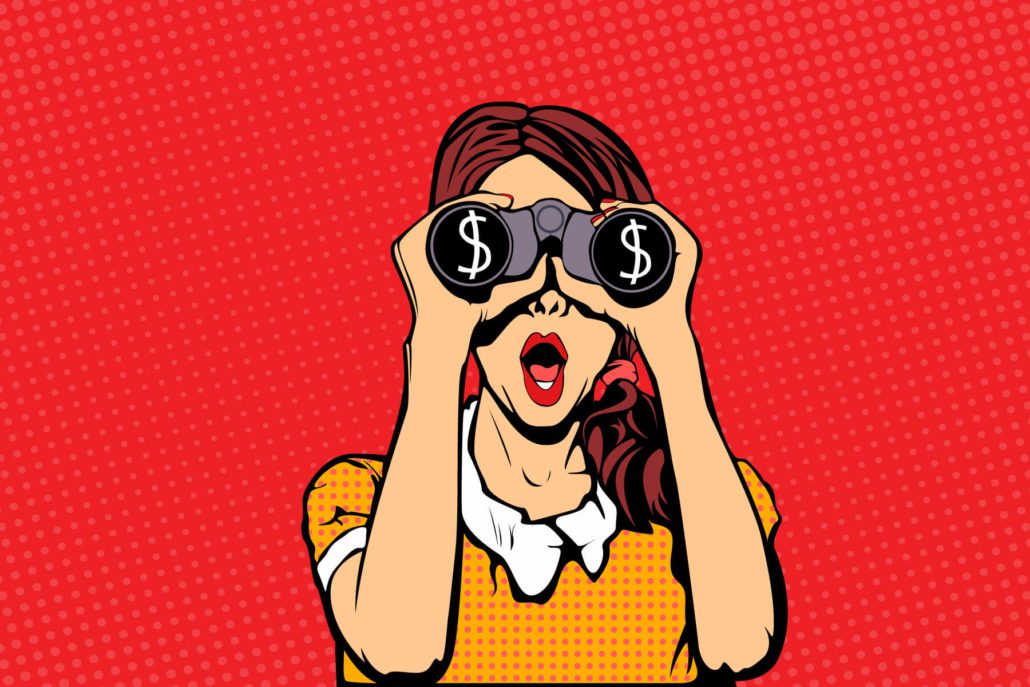 On the Friday after Thanksgiving, known as Black Friday, Americans all over the country wake up early to duke it out over deep discounts at retail stores. Often, this doesn't just start on Friday, but Thursday night and throughout Friday. How does this event impact a retail valuation?
A few aspects play into Black Friday's impact (and the holidays in general) on a retail company's valuation.
Increased Earnings
The holiday season, which generally begins on Black Friday and lasts until January, is a major revenue generator for most retail stores.
A recent article from Entrepreneur stated, "On Sep 14, CNBC reported strong projections for holiday retail sales given by several market researchers. Per the report, Deloitte forecast holiday retail sales in 2021 to surge 7-9% to reach $1.28 to $1.3 trillion during the November to January timeframe. Out of the total, e-commerce sales are likely to soar 11-15% to $210-$218 billion."
Throughout the rest of the fiscal year, there is likely not as high of a rate of earnings as there is throughout the holiday season. While the extra earnings are great, this creates a high, unsustainable growth in earnings for these retail companies through the remainder of the year.
Risk
Retailers tend to have a higher risk profile than any other business, even throughout the rest of the year. Numerous factors play into the success of a retail company: market, trends, technology, competition, and more. All of these factors come with risk. It is even more challenging for a mom-and-pop retail store to maintain the business when confronted with supply chain or supply issues.
As a retailer, the nature of the business makes the company more vulnerable to risk.
As for Black Friday, if an occurrence such as COVID-19 pops up, that can severely upset the nature of Black Friday. Luckily, online shopping has become more popular, and as a result, it can offset some of the losses caused by COVID-19. Other events such as downward market trends, technology, and e-commerce cause a significant risk in the business's success.
Competitors
The competition is cutthroat in the retail market. Unless your products are super niche, you are not the only one trying to reach your customers with your discounts! So many retailers are competing in this same race called Black Friday. Competition adds to the risk profile of a retail company.
Black Friday Violence
Black Friday has been known for stampedes and violence from customers racing to grab items from the stores.
Retail stores are given recommendations from OSHA to ensure that stores take precautions to reduce the chances of liability lawsuits. A few of those look like this:
Hire additional staff, including security, to ensure that crowds are properly managed;
Train employees to handle large crowds and closely monitor areas where people gather, such as aisles and cash registers;
Ask local police and fire agencies to verify the store meets public safety requirements and has the appropriate licenses;
Have an emergency plan in place if violence breaks out or an injury occurs;
Set up barricades, rope lines, and other measures in and outside the store to ensure shoppers don't crowd each other;
If a company decides not to partake in those recommendations, the company could be held liable for any injuries that occur on Black Friday.
These liabilities and lawsuits can play a role in the valuation of a retailer. Potential buyers are wary of businesses with high-risk profiles and increased chances of legal action, causing the market to value the business at a lower price than its potential.
Key Takeaways
Black Friday is a significant event for retailers, but it can make a great impact on the valuation of a company.
The holiday season that runs from Black Friday until January marks a peak in earnings for retailers, causing uncertainty in earnings.
Retailers have an increased rate of risk, causing events like Black Friday to add to it.
Black Friday violence and stampedes can bring liability and litigation issues to a retail company.