Government Contractors: Thriving, While Surviving COVID-19, Step #3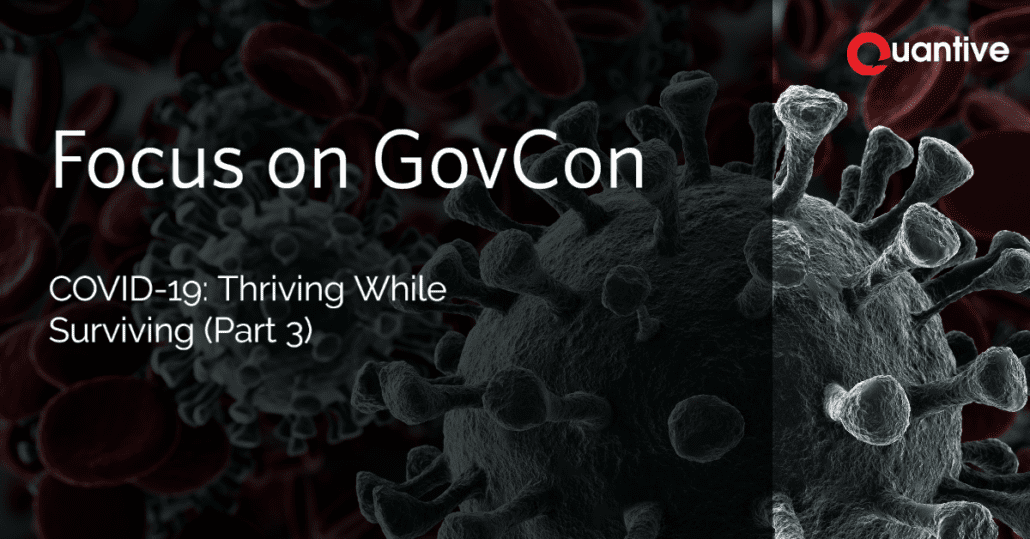 Step #3. Nurture your prospective relationships.
Sounds pretty simple doesn't it? Well you are correct, it kind of is, but sometimes, especially during times like these, simple needs to be echoed (sometimes with a megaphone).
While we are all playing our part in the community to stop/slow the spread of COVID-19, don't let social distancing cause those relationships to die just because you can't meet with them in person. If done right, Part B of Step #1, will help you put the right game-plan in place!
With the power of technology at our finger tips, we have access to everyone, all the time!
When talking about technology, I'm not only referring to the many different video conferencing solutions out there and if you aren't already taking advantage of any of them, now may be a good time to do so, because, well, your competition is, and so is my grandma (love ya grams!). I'm also referring to social media. Talk about a fantastic tool that would need to be another 8 articles most likely.
Here is a article Forbes put out in 2017 on Why your company needs to embrace video conferencing – https://www.forbes.com/sites/insights-zoom/2017/10/30/5-reasons-why-your-company-needs-to-embrace-video-conferencing-now/#172658e947c4.
To end things, here is a fun article from Shay Rowbottom on why a LinkedIn Content Strategy (at least) is needed for your business.