Government Contractors: Thriving, While Surviving COVID-19, Step #2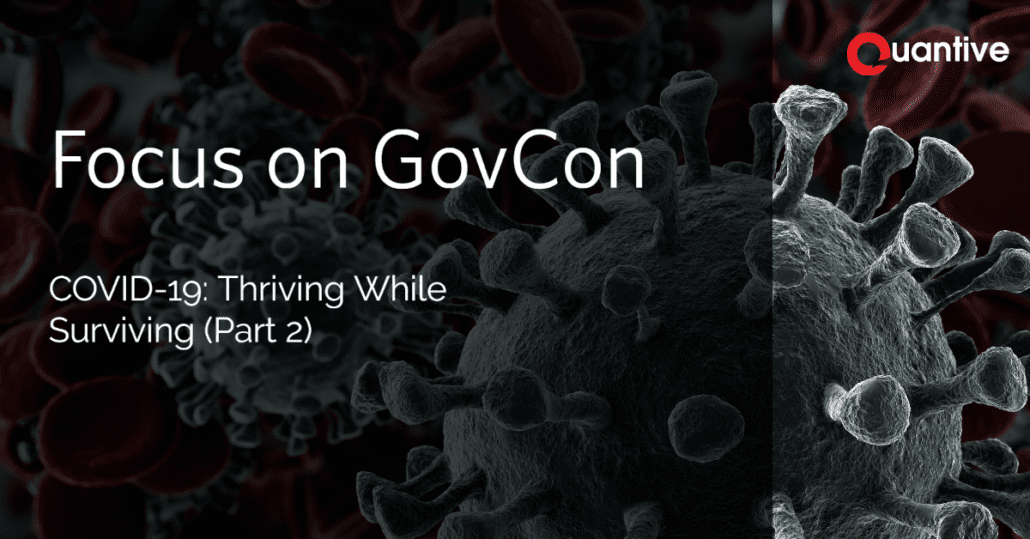 Step #2. Defend and protect what you have.
As I mentioned in my Step #1 article, you have worked hard to get where you are now, congratulations.
Okay, the party is over, now you need to focus on not losing everything you worked for.
Side note: One thing to note is that these 3 steps don't necessarily need to be completed in order. They can be flip flopped, reversed or all done at the same time. My only caveat is this, how can you protect something you don't know?
There are those who would argument that if you don't know your business' enterprise value, you don't know your business.
There are many parts to this step, but based on the topic of this article string, one of the most important today would be to putting a 13 week rolling cash flow forecast in place (if you don't have one already).
Here is the link to an article you might find helpful: https://www.cashanalytics.com/13-week-cash-flow/. One of the key items discussed in the article is understanding and managing liquidity risk forecasting.
If you are not already familiar with this, we'd highly recommend talking to a professional (your CPA is a good place to start). We're also happy to hop on a call as well if you'd like.
Now time to move onto our final, Step #3.