Exit Your Business on Your Own Terms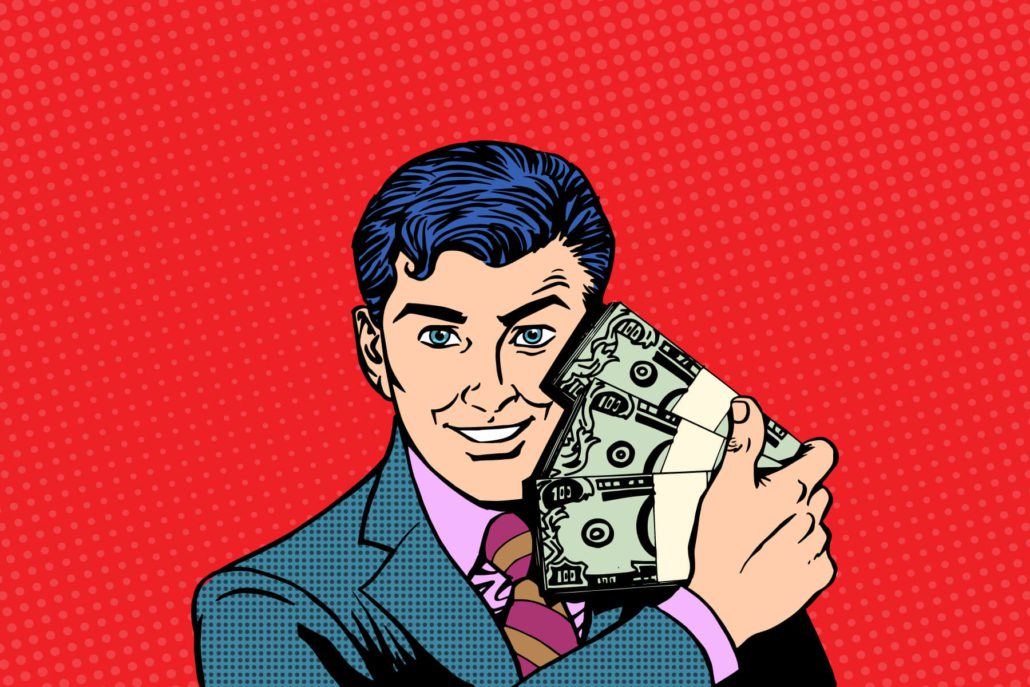 As a business owner, you'll likely want to leave your business at some point. Yet planning one's business exit is one of the most overlooked aspects of a business strategy. They don't understand the benefits of a business exit strategy and often leave planning their exit until the last moment. Failure to plan one's business exit leaves heirs and successors with limited options.
According to a survey sponsored by Securian Financial Group, 72 percent of small businesses do not have an exit plan, 14 percent are working on a plan, and only 14 percent have a formal exit plan.
Another survey by Business Enterprise Institute reveals that about 83 percent of business owners do not have a written exit plan, whereas 9 percent claim they want to stay in their businesses forever.
Business owners who think they can work indefinitely or do not have any documented exit plan subject their businesses to several risks, including economic downturns and structural changes related to the business niche. And as these owners age, they find it increasingly difficult to keep pace with constant business adjustments necessary due to ever-changing markets and business environments.
An exit plan clearly outlines the measures you can take to build enterprise value. It gives you a goal to work toward and helps you realize your vision for life after you exit the company.
To reduce the risk of exiting on not-so-good terms or not on your terms, read ahead for few steps you can take to minimize this risk.
How to Exit Your Business on Your Terms
When business owners build a successful business, they also accumulate assets and secure the possibility of future profit. Besides giving peace of mind, an exit strategy also safeguards business value, generates income for retirement, enhances the future worth of your business, reduces the impact of potential taxes, and gives your business a strategic direction for growth.
To stop your business from veering from the path you want, it's best to merge an exit strategy into your business goals, strategy, and vision.
Start Planning Early
Remember, 'Rome wasn't built in a day!', so start planning your exit early. Planning way ahead of time reduces the risk of being unprepared. Business owners should shift their focus from the here-and-now issues of the business and keep track of long-term strategic growth.
If an emergency exit were to occur, you would be prepared either way because of early planning. This way, you can safeguard the value of your business. Moreover, owners who delay their exit planning also actively sacrifice all their free time for the sake of their business.
Moreover, an exit plan acts as a business plan that gives you clarity about the future. It also helps you identify the right time to sell your business by taking advantage of the most optimum market and business conditions. So, start the exit planning process as early as possible.
Talk About Value Early
While getting started on your exit plan, beginning a value-creation strategy early is key. Building value takes time; therefore, starting now will give your business time to build its value to the maximum capacity.
An exit plan intentionally grows enterprise value, and most advisors refrain from talking about it. Instead, they either talk about the owner's retirement needs and the value of their estate or the business value and how they should increase value.
Good advisors clearly understand that to serve their clients' best interests; they cannot omit the owner's post-retirement needs and the importance of growing business value. An exit plan focused on growing business revenue or cost reductions is great, but an aware owner also understands how these two factors will impact the company's future enterprise value.
The best advisors address the situation head-on and ask questions such as:
How much should the value be increased for a successful business transition? Talk in detail about this with your business advisor.
What factors determine the gap between the company's current value and the value you need to exit the business? Advisors should identify the value gap and discuss it with you in detail to decide how to close it.
What will happen if any of these factors or value-creation initiatives change over time? A good advisor will have a Plan B in place to deal with such issues.
When will we talk about this topic again? Periodically revisiting the value creation conversation and reviewing the impact of initiatives is of utmost importance.
Good advisors know the importance of having a "value" conversation with their clients early and often.
Set Objectives
Different businesses need different exit strategies; however, certain key elements remain the same. Therefore, before planning your exit, it's important to list the objective(s). This exercise provides clarity for the outcome you want from your business exit strategy.
Your personal and business goals help to decide your exit strategy. This will also help plan and prioritize your specific activities for value creation, your business goals and business objectives, and your personal goals.
Begin by addressing the following questions:
What do you want out of your business exit? List your business, personal, and value-based goals and ensure that they are realistic, achievable, and concrete.
How do you want to exit your business? There are several types of exits, and each one serves a different purpose to fulfill the owner's needs. The choice of your exit strategy must align with your personal and business goals.
What do you want to sell for? Have you determined the baseline value of your business and identified the value gap? Since the baseline value acts as a point of reference to measure the business's current worth, determining the value gap will clarify the path to take to fulfill your exit strategy.
Setting measurable and attainable goals is the right step toward building the future you want.
Get Support
A well-defined exit plan is of no use without consistent implementation across business functions and verticals. A lack of collaboration across functions leads to performance issues. Since a business exit plan will not succeed by itself, you need the support of your advisory board, colleagues, and employees.
How can you do this?
Document processes. Use the support of the HR and business unit heads to record corporate governance style and management processes.
Build templates and toolboxes. Develop and record templates for evaluation processes, contract structures, restructuring plan(s), communication, employee retention processes, etc.
Prepare HR to facilitate and lead integration processes. Prepare human resources personnel to solve problems, handle staffing surprises, and lead functional integration activities post-exit (including merging with another company).
An exit is deemed successful when the post-sale business transition happens seamlessly and employee interests have been taken care of. Another way to ensure the success of your exit strategy is to have a qualified, experienced exit planning advisor on your team.
Key Takeaways:
Do not wait until the last moment to start business exit planning.
Do not hesitate to talk about value with your exit planning advisor; get as granular as possible.
Set clear personal and business goals and define your exit objectives, as these act as a guideline for your exit strategy.
Do not hesitate in asking for support from peers, advisory board, and employees.