Dan Doran on Long Island Exit Planning Panel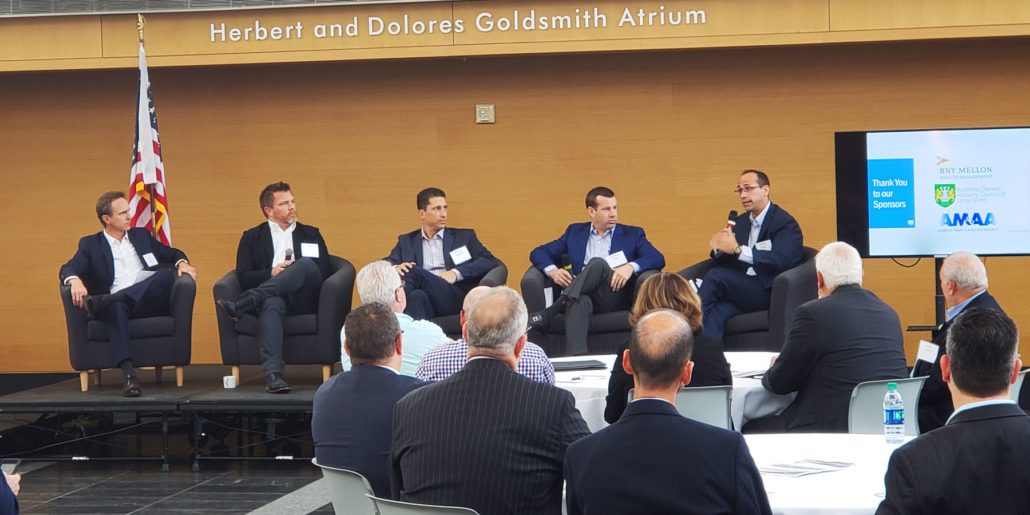 Quantive's Dan Doran recently sat on a panel of Private Equity and M&A experts hosted at Long Island's Post University titled "What the Heck is my Long Island Business Worth?"  Sponsored by the Long Island EPI Chapter and AM&AA, the panel featured a range of middle market professionals from Duff and Phelps, MCM Capital, BNY Mellon Wealth Management, KLH Capital, as well as Quantive.
Quantive's Dan Doran said "BNY's Dan Shaughnessy did a fantastic job putting together a highly informative event.  I loved the mix of buy-side and sell-side viewpoints from the fellow panelists.  It's always interesting to see how the 'other side' views deals and to understand their key points of consideration in assessing deals."
Discussion Learning Objectives
Highlights and learning objectives from the panel discussion included:
Valuation multiples

 

What are they and why are they important to business owners?

 

What macroeconomic factors are driving M&A valuation multiples to current record highs?

 

What value drivers help boost the business' valuation?

 

What red flags in a business could hurt a business' valuation?

 

What are some of the most common mistakes that business owners make when selling their business that impact its value (and how can those mistakes be avoided)?

 

How are business owners are "getting paid" for their business?  Earn outs, rolled equity, seller note, employment agreement with RSU's, etc.

 

The most important negotiating points in a deal that impact the sale price?