Business Value: How Can Owners Maximize It?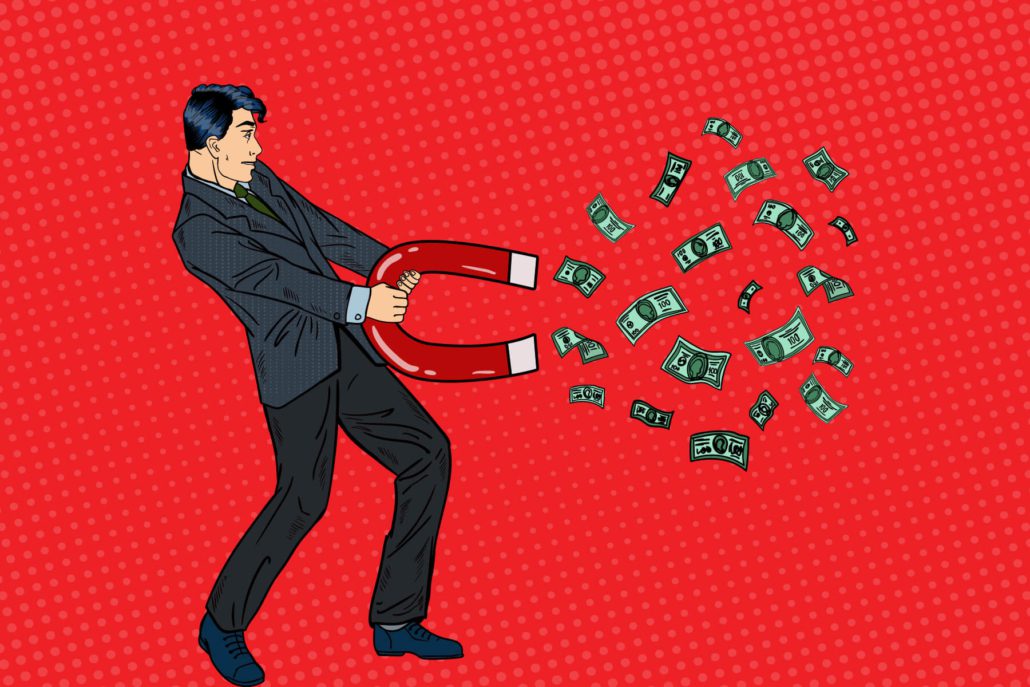 Most business owners have unrealistically high expectations when it comes to selling their businesses. When asked about their business value, they have a vague idea instead of a tangible number. Owners of small companies often do not even know the ballpark amount needed to fund their retirement after exiting the business or the steps that could improve their business value and lead them to a successful exit.
Generally, owners have 70 to 90 percent of their net worth tied up in their company, making them dependent on the sale of their business for retirement funds. But even if they don't intend to retire after leaving the company, owners still need cash to fund a new business, settle a legal dispute, or other matters. They need to boost the company's value to realize sufficient profit after deducting fees and taxes.
All business owners want to get maximum value while selling their businesses; however, many fail to adequately plan for the effort and time required to sell a business. They make the mistake of trying to sell their businesses before they have maximized their company's enterprise value.
How to Maximize the Value of a Business Before Selling
Maximizing the value of their business before taking it to market enhances a seller's negotiation position. The key to improving business value is to understand what buyers look for in a company. Here are a few ideas.
Identify the Areas of Improvement
A sound transition plan helps business owners realize their exit goals and sets a deadline for taking the company to the market. They can use this time to maximize the value of their company.
To facilitate the process, business owners should hire the services of an accredited valuation firm and obtain an independent, professional valuation of their businesses. They may also seek guidance from an objective business advisor who will conduct appropriate assessments and audits of systems and procedures to reveal the company's strengths and weaknesses.
By identifying the value drivers for their business, owners can dramatically increase their companies' value and, ultimately, the sale prices. Business owners should prioritize the company's weak value drivers, as revealed by the assessments and audits, and work to improve them.
After a company's owner understands the organization's current value, they can identify the best methods to increase business value.
Build a Stable Management Team
The buyer or investor who intends to continue customer relationships after acquiring a business ideally wants a management team that can carry out sales, marketing, and other important activities independently without the owner's involvement.
When owners are deeply involved in daily operations that are key to the business' health, buyers see it as a substantial risk that negatively affects its value. On the contrary, a strong management team independently handling critical matters yields high value to a potential buyer.
Also, business owners should ensure their workforce is skilled, efficient, and loyal. Key employees can positively impact the value of a company, especially when buyers are interested in sourcing specific skill sets to enhance their existing businesses.
Prepare Clean Financial Records
Companies usually fail due diligence when prospective buyers or lenders see unreliable or sloppy financial statements. Business owners need to ensure their books of accounts are error-free, accurate, and reliable.
Business owners should opt for an external, impartial audit of their financials. This imparts a professional impression and helps improve the value of their company. Internally prepared and reviewed financials do not command trust from prospective investors.
Ensure a Stable Business Location
Location plays a crucial role for companies involved in retail. A change of site after the acquisition or merger may adversely impact the company's revenue and profits.
The location also affects manufacturing companies or wholesale businesses because key employees likely reside nearby. Changing the location may cause them to resign, which leads to losses for the investors.
Acquiring companies consider firms with unstable facilities for operations as risky. Business owners seeking to maximize the value of their businesses should ensure the stability of the business location for at least three to five years after its sale. They can explore lease options to remove this uncertainty, which reduces the value of their business. Such arrangements give the business owners the flexibility to extend a property lease, but not the obligation.
Clarify Future Growth of Earnings and Cash Flows
Investors are not just interested in the records of earnings, cash flow, and corporate development; they also seek to purchase a profitable business showing clear indications of future prosperity. To maximize the value of their organization, the business owner needs a written plan describing how their company can achieve future growth.
This document indicates which factors will drive future earnings. These could include new product lines, expansion through the augmented territory, increased manufacturing capacity, projected industry dynamics, etc.
Strengthen Operating Systems
The strength of the systems, processes, and procedures plays an essential role in improving a business' value. Early planning for sale allows owners to refine their systems and make them robust to pass the assessment that prospective investors will conduct.
Business owners must detach themselves from corporate procedures and develop them, so their long absence does not impact those systems' efficiency. Also, owners should empower management teams to handle difficult situations and obstacles without interference.
Business owners may command greater goodwill during the sale of their companies, depending on the strength of their operating systems, processes, and procedures.
Separate Personal and Business Expenses
It is not uncommon for owners of private companies to include their expenses in their financial recordkeeping. However, during the due diligence process, investors consider such expenses as uncertainties.
Uncertainties in financial records reduce the company's value, especially during the negotiation of the sale. Business owners should minimize personal expenses in their companies' accounts to avoid such situations and build credibility in in-house recordkeeping.
Build Solid Vendor Relationships
A business dependent on one supplier is vulnerable to material shortages, supply disruptions, etc. Investors or lenders consider such a situation a critical risk when valuing a company.
A company with a solid supply chain with multiple suppliers of raw materials and other essentials is considered stable. This stability can attract a higher business value and subsequently command a better sales price.
Expand the Customer Base
When investors value a business, they factor in the risk associated with customer concentration. Some customers may choose to discontinue their association with the merged entity or the acquiring company, which leads to loss of revenue or profits for the purchaser. If those customers are the big ones, the risk is even higher.
Twenty to 25 percent of the company's revenue coming from a single customer raises a red flag for investors. Goodwill diminishes with the buyers' price. The business owner must put in strategic effort into diversifying their customer base, which helps reduce risk and positively impacts the value of their companies.
Build a Good Reputation
A bad reputation in the marketplace diminishes a company's value. Buyers or investors make themselves aware of what customers think of a particular company and its products and services from websites providing customer feedback, information from business circles, and research via events, trade shows, etc.
While preparing to take the company to the market, owners should build a good marketplace reputation. This involves listening to their customers' opinions and making changes accordingly in their products and services' quality, delivery, and pricing. Doing this may help improve the business value to a great extent.
Be Intentional in Value Cration
Maximizing the value of a business to sell is possible if the owners put in intentional and consistent effort. On average, a company needs two to three years to correct minor cosmetic issues, improve value drivers, and build incremental business value.
Such efforts pay off in a larger sale price and an increase in cash transfer to the owners when the company sells. Additionally, improving the value drivers ensures that the company passes the buyer's most rigorous audits, assessments, and due diligence processes. Owners considering taking their companies to market should plan to allow sufficient time to prepare for the transition, enhance the value of their businesses, and realize the maximum possible sale price.
Business valuation is a complicated task that requires technical skills and years of experience. It's necessary to have a competent team comprised of legal and financial experts to address the business' tax and legal issues.