After the Valuation: Align Company Goals and Objectives with Value Creation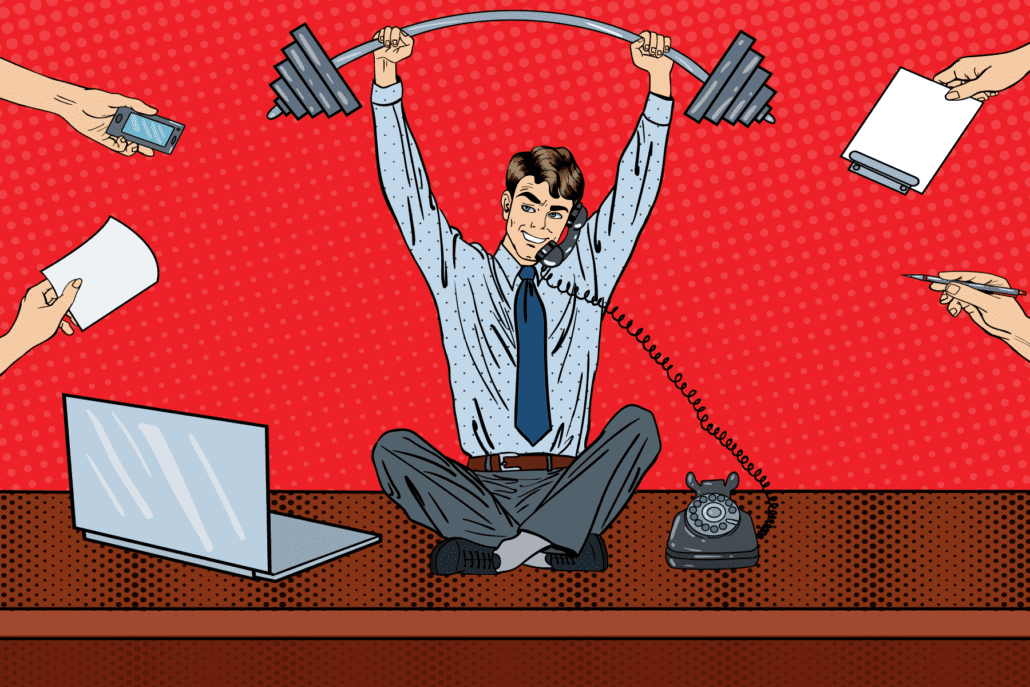 Have you ever wondered about the worth of your business? You're not alone if you don't know or only have a ballpark figure in mind. Business owners get so caught up in day-to-day business operations that they overlook the largest component of their wealth: the value of their companies.
A formal business valuation helps you know the fair market value of your company or what a prospective buyer would be willing to pay for your company if you were to sell it. Business valuation is necessary for business and personal financial reasons such as selling the business, retirement planning, estate planning, or making a business strategy.
After the Business Valuation
In most cases, the business's fair market value (as derived from the valuation) falls far short of what the owner expected. Owners usually want to sell their companies for more money than what potential buyers are ready to pay. This frustrates owners who are trying to sell their businesses.
That difference between the current market value and the value the owner needs to exit is a value gap.
A business valuation identifies the company's weaker aspects so they can be improved to increase the company's value. This information is also necessary to decide the allocation of resources and identify business aspects needing investment. A business's value creation strategy is only effective when business owners understand where their companies need improvement. A value creation strategy aims to identify and correct the company's weaknesses and enhance its strengths.
Align Company Goals and Objectives with Value Creation
Setting goals is necessary for both personal and business growth and success. Since goal setting is also a part of strategic planning, it's essential to create plans with defined objectives. An owner's personal goals are closely linked with their business goals as it gives them a clear direction for the future.
Identifying and setting personal goals helps set a clear path for the future with defined milestones. If you are unsure about your personal goals, ask yourself questions like:
What do I want in the future?
What type of finances do I need to safeguard my family once I sell the company?
Is the current business value enough to fulfill my personal goals?
Even if you don't have answers to all these questions, reflecting on them will help provide direction.
Use business goals to direct action toward attaining personal and family goals. Business strategy is essential to attain business goals, and business goals are important to achieve the owner's personal and family goals.
What Is the Strategic Alignment of Business Goals?
Strategic alignment of business goals involves a company's operational structure, resources, culture, project goals, and other objectives supporting its growth strategy for value creation. To build a successful business, it's important to be aware of the wider business environment, regulatory compliances and issues, and the latest technology trends and changes in your market or industry.
The strategic alignment of business goals improves the company's overall performance by optimizing operational processes and systems, and activities. Strategic alignment comprises a company's technical and functional activities and human resources management.
Other benefits of strategic alignment include:
Team motivation. When all the employees understand the company's vision and goals, they are motivated to do their best. Employees who have clarity regarding the business's short-term and long-term growth strategy focus on priorities, resolve conflicting ideas and work toward the common good.
Save critical time on projects. Often employees from different departments spend hours on projects that have no impact on the company's goals. These may be unnecessary meetings and presentations, micromanagement, a disorganized work environment, or excessive breaks. Time-wasters in the workplace leads to low employee productivity and hold up progress.
Understanding market trends to stay ahead of the competition. To grow a company, it's essential to stay ahead of your competitors. An aligned business strategy keeps business owners focused on their goals while maintaining balance with following industry trends.
Considerations for Strategic Alignment
Communicate the Strategy Across Hierarchies
Organizational communication encompasses formal and informal communication among employees, managers, and executives. Effective communication is essential for strategic alignment, so a company's communication strategy should inform employees of the company's strategy. When employees know the business goals and what the company is trying to achieve, they have clarity on required actions.
Effective communication also impacts the company's success, such as;
Creating a positive employee experience, which increases morale and employee engagement.
Driving commitment and building loyalty.
Curbing the spread of misinformation.
Helping to improve inter-and intra-department communication.
Accessing all the essential and relevant information.
Streamlining the flow of information from top to bottom and vice versa.
Building better relationships between all employees.
Enhance Employee Participation
People perform better when involved in the decision-making process. Instead of having the decisions imposed upon them, participating in decision-making empowers employees. Increasing employee participation in business activities and other decisions also builds consensus. Equal empowerment of employees decentralizes power and shifts decision-making to the corporate hierarchy's lower levels of hierarchical structure, which presents them with an equal opportunity to share ideas and concerns.
Link Performance Goals to Strategy
In most cases, an employee's annual performance appraisal is conducted without considering the company's goals and needs. This misalignment of performance and goals limits organizational and individual performance and leads to disengagement at the workplace, resulting in low morale and reduced productivity. Linking individual performance goals to the organization's strategic objectives is an effective way to encourage employees to achieve corporate goals.
Monitor Progress Regularly
Timely, regular monitoring is essential for a reality check and taking corrective action if problems arise. Companies should also invest in updating their IT infrastructure and incorporate project management tools to automate processes wherever possible. Such initiatives also reduce human error, thereby controlling losses.
What's Next?
Business valuation is necessary to identify the existing value gap and set growth targets. Careful planning turns these goals into actionable tasks assigning each such initiative a target value.
We can help! Contact the Quantive team today.