Session 1: Uncharted Territory: Navigating the Path to Successful Acquisitions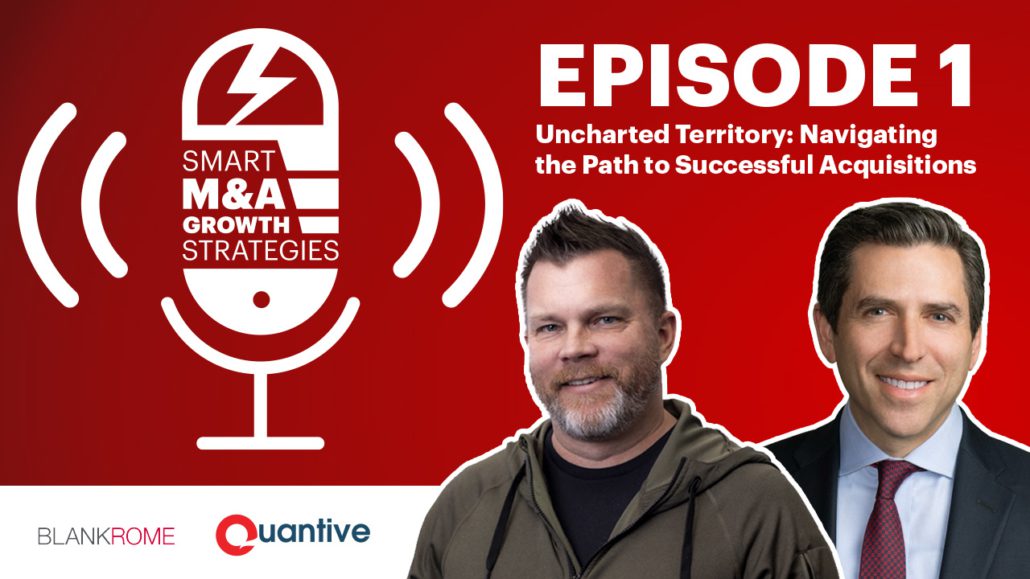 Session I of the Smart M&A Growth Strategies webinar series features insights from guest speakers Mehul Sanghani of Octo Consulting Group and Damon Griggs of Dovel Technologies, both of whom are seasoned professionals and subject matter experts on the key challenges of generating corporate value and guiding businesses through common GovCon M&A issues.
Subscribe to Smart M&A Growth Strategies on Apple Podcasts, Spotify, Amazon Music, and Google Podcasts.
Episode Highlights:
03:44 – How did you decide that a buy-side M&A strategy would fit into where you were trying to drive your enterprises into that mid to long-range plan?
13:26 – What are the key factors to make for a successful buy-side transaction?
23:08 – How do you stay disciplined to your original growth strategy and now get distracted by the next big thing?
35:51 – Looking back, what might you have done differently with the benefit of hindsight, and what advice might you offer to a founder starting this journey considering an organic buy-side strategy?
Connect with the guests:
Mehul's LinkedIn: https://www.linkedin.com/in/mehulsanghani/
Damon's LinkedIn: https://www.linkedin.com/in/damon-griggs/
Connect with the hosts:
Dan's LinkedIn: https://www.linkedin.com/in/dandoran/
Dean's LinkedIn: https://www.linkedin.com/in/deannordlinger/
[/av_textblock]
[accordions id='16545′]