How to Operate in a Virtual Business World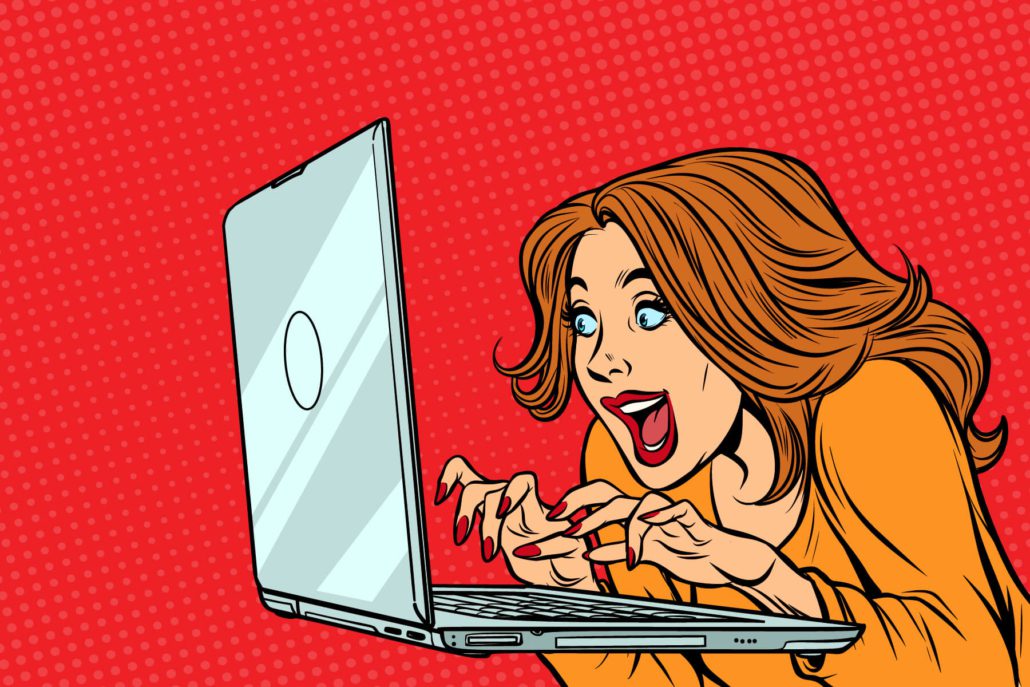 Communication and engagement with employees, clients, and customers are essential for smooth business operations. However, technological advancements have drastically changed modes of communication. From meaningful, personal exchanges between two people to quickly sending information to numerous parties across the globe, the forms and methods utilized to share ideas have progressed at an exponential pace within the virtual business world.
Whether it's used for communication, data management tools, or automated supply chain management, each new technology has increased the geographic outreach and efficiency of transmitters and recipients. Recent technological advancements have expanded communication even further. Many-to-many communication is now possible in virtual environments, with multiparticipant involvement unhindered by geography.
The COVID-19 pandemic launched a sudden shift in the existing work culture; remote work and social distancing became the new norm. The transition was made possible by the newer, more efficient technology systems. Today's technology allows organizations to obtain and manipulate the large volumes of data necessary for every business aspect at reasonable costs as companies continue to grow and run in the virtual world.
What Is a Virtual Business?
Virtual businesses have little or no physical structure; they are massively dependent on the internet and telecommunications systems to ensure smooth operation and achieve desired business outcomes. Since they do not need an extensive physical setup, overhead costs are relatively low. The pull of minimal investment and low start-up costs has led many businesses to shift their existing operational models. More and more companies are considering hybrid or completely remote operations.
How to Keep Up and Continue Growing in a Virtual Business World
If you are transitioning from an in-person business to a virtual organization, here are a few ways you can ensure efficient operation in a virtual business environment.
Understand There will Be Constant Change
It is rightly said that change is the only constant. To stay relevant in current times, one must have an open, adaptive mindset. Likewise, technology constantly evolves: what worked before is no longer relevant, so ensure that the IT systems you choose for your company are at the top of their games.
Since data and other sensitive information will be electronically transferred and stored, protect your networks and data with robust firewalls and anti-virus protections are in place. Also, ensure that your software is up-to-date. Transitioning to a virtual remote operation is not easy; your employees may face challenges adapting to the new working model, so ensure you and your team are always connected.
Also, understand that it takes time for everyone to become accustomed to this new way of working. In a virtual setting, it takes time to acclimate to a new environment, learn, upgrade, and expand the horizons. However, as the learning process becomes a habit, it will allow one to investigate and acquire knowledge about essential things for the business.
Experiment with Technology
In a virtual business, collaboration is the key to smoother processes. Therefore, there is a need for a secure digital environment where employees can connect, communicate, interact, and collaborate without the hassle and expense of travel. Understanding this, businesses need to adapt and upgrade their existing IT infrastructure by introducing new technologies to explore all the opportunities presented by digitalization. A complete analysis of current systems and processes is required before deciding whether investing in an entirely new communication and management channel or upgrading existing systems is ideal.
Ideally, you can invest in integrated project management software to help your employees. Microsoft Office is one such software suite providing multiple channels that allow employees to exchange messages, hold virtual meetings, and store documents in a shared repository. Trello, Asana, HubSpot, and Slack are also some easy-to-use collaboration tools for project management.
Create Reliable Communication Channels
Whether you are working virtually or in-office, you must always be connected with your employees and clients. However, in a virtual business setup, the lines of communication between remote workers can be complex to manage. Getting communication right is essential when all the employees work remotely, mainly because virtual communication also impacts productivity. Poor communication between remote employees or teams increases the chances of things going wrong.
A few preferred business communication channels are:
Messaging apps: iMessage, Slack, WhatsApp
Video conferencing software: Nextiva, Co space, Microsoft Teams, Google Hangouts, Zoom
Project management tools: Asana, Basecamp, Hub Spot, Trello
Email channels: Apple Mail, Microsoft Outlook, Gmail
Social media platforms: LinkedIn, Facebook, Twitter
One of the most significant advantages of digitization is that it provides increased speed and connectivity, which every client desires. For instance, customers may now go to the business website or online platform and browse through product and service offerings with little to no effort. Companies and enterprises that have successfully integrated and leveraged these technological advancements achieve significantly higher client satisfaction and enhanced employee productivity.
Structure Meetings with Efficiency
Work-from-anywhere incurs unpredictable distractions from each person's surrounding environment. Ways to reduce distractions and ensure the efficiency of virtual meetings include:
Choosing the right technology. Review each platform thoroughly before deciding which one to use. Some platforms offer features, like web polling (helpful to gauge people's opinions) or online whiteboards (ideal for team brainstorming sessions). These features will improve the efficiency of the meeting and are worth the extra cost.
Guide the meetings. The success of a virtual meeting also depends on the facilitator, so it's necessary to learn the skills and familiarize yourself with the tools you will be using to conduct the meeting.
Prepare. To run an effective meeting, it is necessary to define its objective. Also, prepare for situations like dealing with conflict among employees in virtual space while keeping the discussion focused and on track.
Set a few ground rules. Ground rules are an essential part of virtual meetings since they guide the behavior of attending employees. For example, ask the attendees to mute themselves until they speak to reduce background noise. Or, you might request the attendees to log in five minutes early to check their audio and video settings, ensuring that no time is wasted during the meeting.
Keep Data and Information Secure
Working remotely also means there is all the more reason to over-communicate, which incurs the responsibility to raise awareness and follow best practices regarding cybersecurity risks diligently. Educate and remind employees of the security risks when opting for a remote work culture. Providing proper guidance on the signs to watch for when identifying potential security and cyber threats is important.
Keep security and safety at the forefront since cybersecurity threats rise in sophistication and frequency. Make sure that you review your organization's security protocols thoroughly. Many security threats can be mitigated by promptly addressing concerns and regularly reminding employees to stay safe.
Evolve with Technology
Although digital transformation has been a complex subject for some, current times have demonstrated its necessity. Technology is ever-evolving, and with the proper guidance and planning, it will continue to help businesses flourish.