5 Ways an Advisory Board Can Help Maximize Value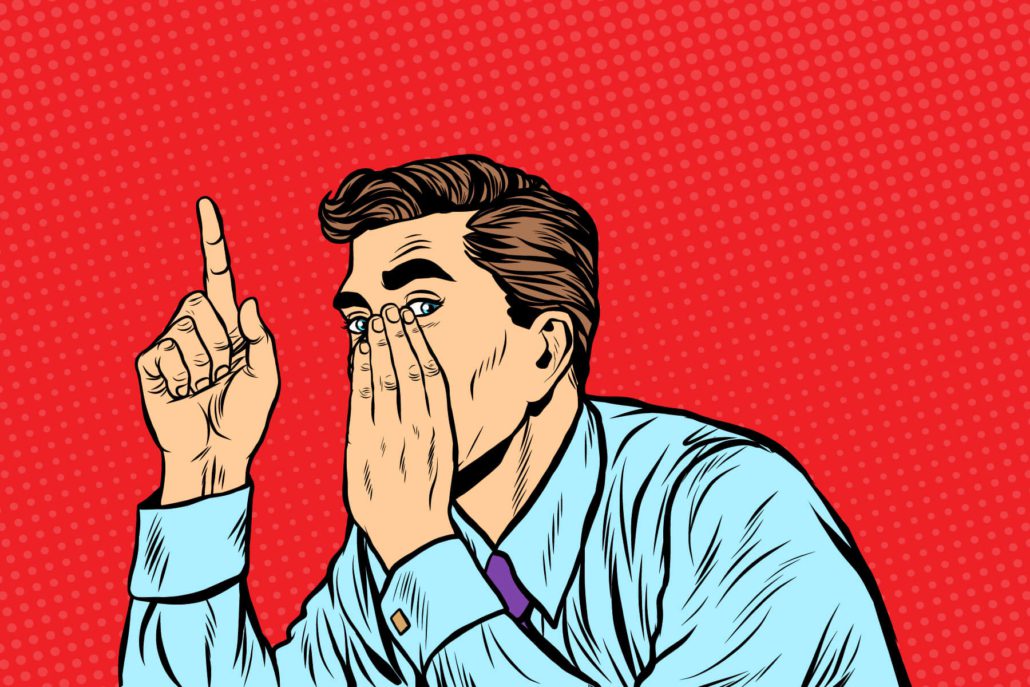 "The measure of an effective executive is the ability to get right things done." – Peter Drucker.
To do the right things or get them done, you need support from others. Establishing a formal advisory board gives you much-needed support to grow your business and achieve your vision. An advisory board is one of the most valuable assets for better corporate governance. Unfortunately, entrepreneurs often ignore their importance.
An advisory board is a group of experienced and influential experts who willingly provide expert advice to the board of directors, senior management, and CEO. They have no formal authority or responsibility, and their members are not company directors. Though advisory boards do not participate in direct corporate governance and final decision-making, their vast experience makes them valuable. Their valuable insights and expert advice come at a fraction of the cost of acquiring similar professional resources in the market.
Who should be a part of your company's advisory board? A good advisory board consists of subject matter experts, your customers, and experienced and knowledgeable professionals from your industry.
Once the advisory team is familiar with your business and business model, you need to ask the right questions and apply the best ideas for your business's success. An advisory board differs from a company's board of directors: they have no legal or fiduciary responsibilities and have no authority to vote in board meetings.
TalentBin: A Success Story
TalenBin, a recruitment startup, established a customer advisory board (CAB) to obtain valuable input on the usability of their software. The company gave ten members of the board mockups of their new features and invited them to review their product.
First Round Review quotes TalentBin co-founder Peter Kazanjy on the success of the CAB, "With a customer advisory board (CAB), you essentially have a captive audience of folks who are fired up for your success, and you can leverage on an ongoing basis to build the best product possible."
Why Should You Have an Advisory Board?
Members of an advisory board focus directly on specific aspects within the company and use their expertise in ways the company may be limited due to time, money, formalities, or approvals. By having an advisory board, C-level executives illustrate their responsibility and willingness to include multiple perspectives.
These days, many companies maintain informal networks of advisors who step in as the need arises. However, by formalizing your current network as a structured network of advisors, you can really tap into myriad merits and the value they bring to your business.
For example, if your company is developing and selling software to assist the recruitment process, your advisory board should comprise recruiters, HR managers, directors, and VPs of talent. When you send out surveys, prototypes, or mockups or invite them to meetings, you achieve your end goal: validation as to whether you are moving ahead in the right direction.
A formal advisory board helps in the following ways:
Senior management and other stakeholders can use their insights to improve the quality of output.
The new, collective perspective has the advantage of context as well as debate.
They add to the degree of formality and discipline, which increases the contribution level in meetings.
How Can an Advisory Board Maximize the Value of Your Business?
They provide new perspectives. Most senior management and board members have spent years in a particular company. While this has its own merits, their thinking becomes jaded and institutionalized. They sometimes fail to look beyond the present and may be out of touch with what's happening in the market. However, since most advisory board members are experts from other fields, they bring in fresh perspectives.
Gucci's Shadow Board
Gucci faced a unique problem: a weak response to changing market scenarios and a disengaged younger workforce. Though neither issue was related, they represented the more significant problem of enticing younger patrons to the brand and keeping them loyal. To tackle this issue, Gucci created a "Shadow Board" in 2015. The board comprised younger, non-executive employees working closely with senior executives on a few strategic initiatives.
The Shadow Board included people from different departments; they were talented and mostly very young. They gave their unique insights into current issues, which served as a wake-up call for the brand.
The Harvard Business Review summarizes the result: "Gucci's sales have since grown 136%  from 3,497 million Euro (FY2014) to 8,285 million Euro (FY2018), a growth driven largely by the success of both its internet and digital strategies. In the same period, Prada's sales have dropped by 11.5%, from 3,551 million Euro (FY2014) to 3,142 million Euro (FY2018)."
They bring in credibility. The association of experts and experienced professionals with your company adds credibility and boosts your brand image in the market. Moreover, members of the advisory board also connect you to influential people who can either become loyal clients or connect you with other potential stakeholders.
Does it work? Writing for Toptal, Patrick E. Donohue states:
"A 2014 Canadian study by the Business Development Bank of Canada (BDC) polled over 1,000 small and medium-sized enterprises (SMEs) to reveal that only 6% of SMEs have access to an advisory board, yet 80% indicated that they'd set up an advisory board again. The BDC also conducted a ten-year study from 2001 to 2011, finding that annual sales of businesses with advisory boards (307 observations) were 24% higher than those of the control group (300 observations). Productivity was also 18% higher for those with advisory boards. BDC now encourages its 49,000 clients to utilize advisory boards, with about 10% of their clients utilizing them."
They provide non-binding advice. Sometimes even experienced board members make decisions under pressure to please the shareholders and stakeholders in the company. At such times, advisory boards can be beneficial because members are under no obligation or pressure to please anyone. They can give unbiased advice and tell the truth without mincing words.
Company owners and CEOs should ask their advisory board for a frank second opinion in a situation that needs an outside perspective. The true purpose of the board is to guide the company towards better decision-making and to prevent mistakes. The board has a responsibility to speak up when others are unwilling to tell it like it is.
They are cost-effective. The advisory board's clear scope of work and well-managed expectations make it cost-effective. The entrepreneur gets access to the skill sets of experienced professionals at a fraction of the cost they would otherwise spend on hiring similar people. Since the time commitment is considerably less, advisory board members are compensated as per the hours utilized.
Overall, the cost of having an advisory board is always going to be lower than a regular board. Annual fees paid to each board member are between a third and half of what is paid to other board directors.
A New Level of Talent & Expertise
Most business owners often face the dilemma of getting unbiased advice from someone who truly understands the business, its problems, and its market niche. They need assistance to identify existing skill gaps and how to fill them. Under such conditions, having an advisory board is the best way forward.
Advisory board members are experienced and influential in their fields. They offer frank advice with no ulterior motives. They help grow your business by predicting future trends and working with you toward your business goals and vision. Having such experienced professionals by your side is certainly a game-changer in the long run.
Though indirect, advisory boards have a significant influence in increasing the value of your company. The non-binding nature of their engagement, their fresh perspective of looking at problems and issues, and their high levels of skill and expertise ultimately lead to improved efficiency within your company. Moreover, their shared commitment to business and personal development highlights trust and respect beyond the usual business relationships.
If you are also looking for ways to raise the level of strategic growth in all aspects of your business, it is time to consider having a team of experts who will help you get there.