Managing Director, Debt Placement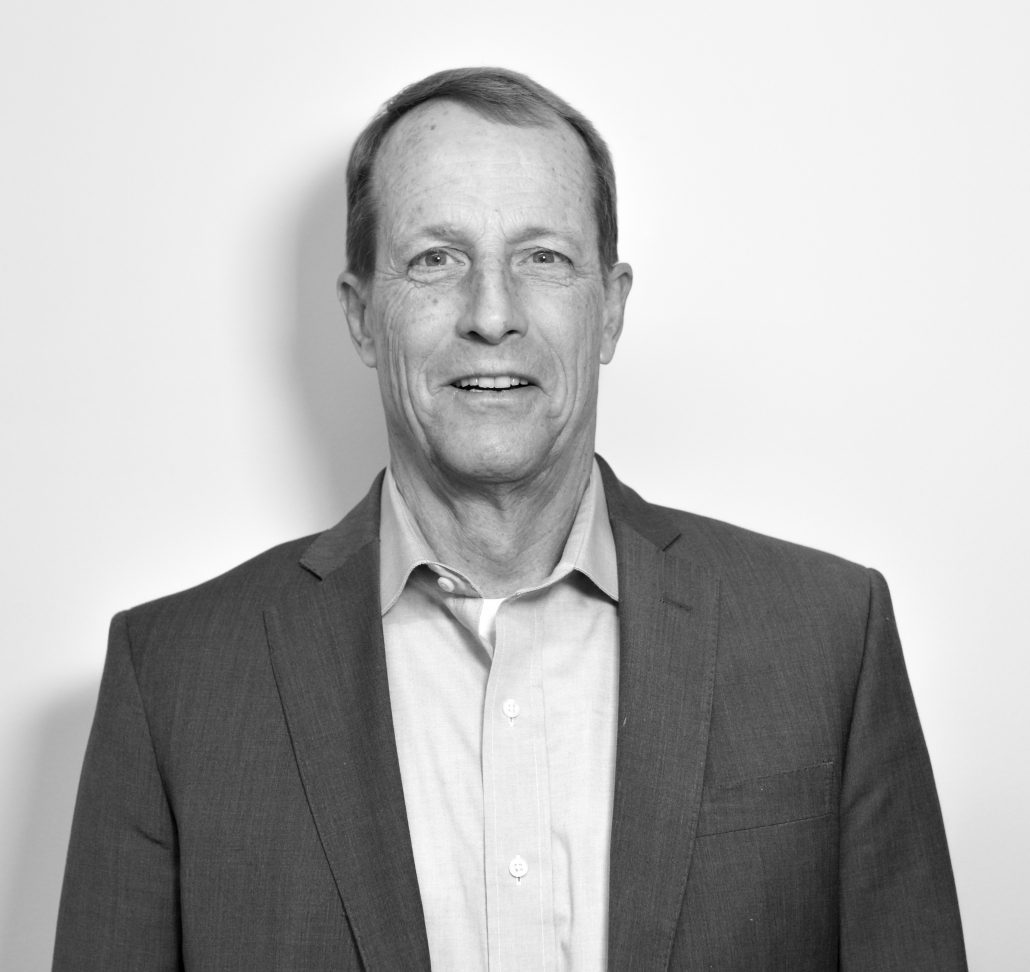 Strategically driven financial and business management executive with broad-based expertise overseeing the development and implementation of frameworks and infrastructures to capture business opportunities. Valued for expertise in interpreting organizational and client vision, transitioning objectives into actionable plans, and achieving unprecedented results.
Possess expansive operational oversight, accounting and financial management, and staff leadership and development capabilities. Adept at building strong working relationships with internal and external business partners and key stakeholders. Objective and progressive with dynamic business, market, management, and financial acumen to deliver results.
President | CAPITAL ADVISORS LLC, Middleburg, Virginia | 2003 – Present
Found and built Capital Advisors, LLC, a strategy and financing company from the ground up, specializing in serving middle-market businesses. Oversee all aspects of business operations, including business development, client relations, accounting, audits, MIS/IT, and tax matters. Refer qualified service providers to customers. Develop and market a variety of products and service offerings, including accounts receivable lending, asset-based lending, business acquisition financing, equipment leasing, SBA loans, structured financing, commercial real estate financing, and more. Analyzed client financial statements and credit, develop custom solutions, and arrange loans and leases. Cultivate relationships with banks, accountants, attorneys, insurance agents, and suppliers.
Secured $300+ million in financing for clients, including $200+ million in commercial real estate loans with such lenders as Bear Stearns, Wells Fargo, and several regional banks.
Launched Founders Bank, holding accountability for raising capital, developing the business plan, and leading the compliance and approval process with the bank subsequently sold to SONA Bank; remained on SONA's board as an advisory member.
Spearheaded a renewable energy financing program for photovoltaic solar projects; arranged investor equity and long-term debt financing via power purchase agreement and lease-type structures.
Facilitated $10+ million in potential profits for a Dunkin' Donuts chain by developing custom financial plans, detailing real estate sales, debt reduction, and profit maximization methodologies.
Aided a corporate executive in a partner buyout by arranging a $20 million loan in 90 days.
Delivered $100+ million in real estate loans nationwide for a grocery chain owner, including commercial mortgage-backed securities loans.
President  | ACCESS NATIONAL LEASING CORPORATION, Chantilly, Virginia | 2002 – 2003
Directed the merge of Commercial Finance Corporation and Access National Bank. Oversaw accounting, audits, administration, business development, credit review, collections, taxes, and MIS/IT for a leasing subsidiary. Ensured compliance with all federal and industry regulations.
Created the credit manual and leasing policy, performed strategic planning, and drafted all credit analysis summaries for equipment leases and loans in the bank's portfolio.
Provided assistance to the sales staff in the origination and structuring of leases for customers.
Built and managed a lease portfolio for the bank and syndicated leases with outside lenders.
Served on the Bank Loan Committee charged with reviewing potential loans for bank's lending activities.
Facilitated revenue growth by referring qualified equipment leasing customers to bank.
Improved efficiency by integrating an automated accounting, customer tracking, and the bank's system; managed all subsidiary accounting and customer contact programs.
President & Treasurer | COMMERCIAL FINANCE CORPORATION, Chantilly, Virginia | 1987 – 2002
Oversaw the company launch and led origination, structuring, and financing for equipment leasing, international financing, and asset-based loans. Managed accounting, internal records, audits, taxation, and MIS/IT functions. Directed supplier and export sales and bank leasing programs for customers. Led extensive international finance and leasing activities in China, South America, and Europe across the healthcare, utilities, aviation, environmental, manufacturing, real estate, and technology industries. Arranged accounts receivable loans and factoring; obtained commercial real estate mortgages.
Facilitated $200+ million in loans and leases and built customer base to more than 400 clients.
Built the business to one of the largest equipment leasing companies in Virginia.
Improved accounting department efficiency by implementing MAS-90 software.
Requested to attend the signing of the North American Free Trade Agreement in Washington, D.C. as a presidential invitee.
Contributed to revenue growth by leading the development of new products and service offerings.
Introduced a web-based leasing application processing program for equipment suppliers and customers.
Enabled successful structured financing solutions for companies with weak credit by developing a special lease program, using a custom-designed surety bond as added collateral drafted and negotiated the bond to gain acceptance by major insurance companies and lease funding institutions.
Early Career Success: Secretary & Treasurer at Professional Leasing Consultants and Staff Accountant at Loeb, Roberts, & Gronsbell, CPAs, and U.S. House of Representatives, Office of Finance
Education
George Mason University, Fairfax, Virginia
Bachelor of Science in Business Administration | Accounting Major
Designations
Certified Public Accountant (CPA), State of Virginia
Professional Development
Bank Director Training
Continuing Education in Accounting and Finance, Wharton School of Business, FDIC, & OCC
Hails From
Philomont, Virginia
Trivia
Jed is an avid hiker and scuba diver.
"Is Your Client Jeopardizing Their Retirement?" Financial Advisor Magazine, April 2017
"When Life Insurance Impacts the Deal: Considerations for Lenders," Banking New England, April 2017
"3 Secrets to making your business more sellable," Virginia Business, February 2017
 "Selling Your Startup to a Large Corporation: Dilemma or Opportunity?" All Business, January 2017
(Quoted) "But Did You Die? Keep the Business Alive If You're Not Around," The Mid-South Bazaar, February  2017
"4 Ways Your Business Might Be Worth More Under Trump," Business2Community, January 2017
"Family Businesses Should Beware Proposed Estate Tax Regulations", OpEd, Washington Business Journal, December 2016
(Quoted) "How Hillary's Plan to Raise the Estate Tax Could Hurt Small Business", CNBC Online, October 2016
(Quoted) "Small Business is up in Arms Over Hillary's Plan to Raise Estate Tax," Yahoo News, October 2016
"Strategic Partnerships Equal Magic Math", Virginia Business Journal, September 2016
"Can a Great Brand Enhance Value?," Virginia Business Journal, May 2016
"Valuation Red Flags in an Uncertain Economy," Banking New York, April 2016
"Enhancing Value," Compoundings Magazine, April 2016
"What can we learn about growth from fast growing tech startups?," NJ Biz, March 2016
"Business Growth Hacks to Boost Your Value," Thinking Bigger Magazine, January 2016
"Choosing a Business Appraisal Firm,"" Construction Business Owner Magazine, January 2016
"Triple Play: How to Focus Your Efforts on Growing Your Business," NJ Biz, January 2016
"Triple Play: What to do Before Selling Your Business," NJ Biz, November 2015
"Inside the Valuation Process: a Primer for Commercial Lenders" Banking New York, Nov/Dec 2015
"The Value if Your Business is Key to Retirement Planning." Virginia Business Journal, November, 2015.
"Inside the Valuation Process: a Primer for Commercial Lenders" Banker and Tradesman, Nov/Dec 2015
"Four Quick Tips for a Successful Business Appraisal," Construction Business Owner Magazine, December 2015.
"Inside the Valuation Process: a Primer for Commercial Lenders" Banking New England, Nov/Dec 2015
"How Long Does a Valuation Last?" Axial (Middle Market Capital Sourcing platform).  April, 2015.
"Boost the Value of Your Business Before it's Time to Sell." Virginia Business Journal, July 2015.
Featured Author, Morgan and Westfield (Middle Market Investment Bank).
 
Recent Speaking Engagements
Scaling Up," Exit Planning Institute Annual Summit, September 2018
"What's My Business Really Worth- a Private Equity Panel," Panelist, September 2018
"Introduction to Business Valuation," Instructor, Certified Exit Planning Advisor course, August 2018
"Valuation: Separating Signal from Noise," January 2018
"Three Owners, Six Exits: Success Stories from Exited Entrepreneurs," Moderator, December 2017
"Diligence: Avoiding Repricing and Tanked Deals," Moderator, November 2018
"The Five Stages of Value Maturity," Matthews, Carter, & Boyce, June 2017
"Understanding Exit Options: ESOP vs. M&A," Moderator, April 2017
"Meet the Valuators," Fairfax County Bar (Business Law Section), February 16, 2017
"Are You Exit Ready? You Can't Take it With You", CPE event, February 1, 2017
"New Year, New Admin: M&A, Valuation, and Owner Exits," Panel Moderator, January 2017
"Owner Transitions: Value, Risks, and Opportunities," CPE for New Jersey Society of CPAs, September 2016
"Exit Planning Bootcamp," presented in Newark, NJ, September 2016
"Business Valuation 101," presented in Alexandria VA, August, 2015
"Valuation Matters for Closely Held Companies," International Lubricant Manufacturers Association annual meeting, 2016, Bermuda.
National Business Institute faculty member, 2015: "Business Valuation: What Attorney's Need to Know," CLE presented in Virginia Beach, VA
National Business Institute faculty member, 2015: "Business Valuation: What Attorney's Need to Know," CLE presented in Virginia Beach and Fairfax, VA
Getting started is easy! Our pricing is almost always on a flat fee basis and is always driven by the scope of work on a project. We'll get in touch to understand your requirements, provide a quote, and gets docs out to get the ball rolling.