Meet Holly.
Value Advisor.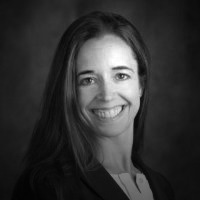 Bio
Holly joins us from a middle market M&A Boutique located in Colorado.  Her experience spans financial, operational, and logistics roles.  This breadth of experience gives her unique insight into what makes companies – and business owners tick.
Ms. Flores has worked in Private Wealth Management and Institutional Sales for UBS, and subsequently in Wealth Management at Northwestern Mutual.  Her roles helped her gain an understanding of the unique needs that business owners face, particularly how an operating company needs to be viewed as an asset like any other asset in the portfolio.
As Operations Director for an oilfield services company, Holly managed the service and support to over 1200 oilfield workers in the remote oil fields near Prudhoe Bay, Alaska (making the Artic Circle feel a little more like home).  Her role included oversight of on-site living,  managing vendor relationships, and coordination with clients.
Ms. Flores also served as Program Manager for an Army "school house," bringing business efficiencies to operate on minimal funding yet maximizing resources available and ultimately delivering training that prepared soldiers for deployment.
Holly spent the better part of a decade as a Logistics officer in the U.S. Army.  Her time included stints as a platoon leader and company commander, with experience leading multi-functional logistics organizations in support of forward deployed division operations.  As a logistics officer, her organization touched the pieces that were the lifeline to her Division's success- beans, bullets, and parts-  getting them where they needed to be when they needed to be there.
Holly lives in Colorado with her husband, Tony and two daughters, Isabella and Olivia where they are always planning the next adventure the weekend might bring whether it is skiing or just general exploring. She has completed the Pikes Peak Ascent or Marathon 6 times and was the 2016 Pikes Peak Triple Crown Winner for her age group and is looking to set a PR again in 2017.
Stats
B.S., U.S. Military Academy, West Point
M.S., Colorado State University, Computer Information Systems
Certified Exit Planning Advisor
Holly is more of a badass than you. See: Pikes Peak Triple Crown…