Free Ebook: What's My Company Worth?
Understand what it takes to value a company.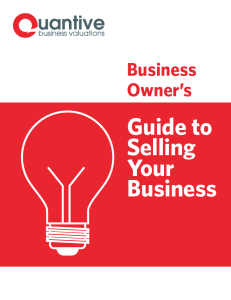 Exit Planning
Learn about building an exit plan, forming an exit planning team and realistic timing for selling.

Deal Killers
Understand and avoid common issues that kill deals, from unreliable rules of thumb on value to inexperienced transaction counsel.

Common Valuation Issues
Learn more about how we value businesses, and how to play offense at the negotiation table.

Increasing Value
Learn about boosting the value of your business before you sell.