ICYMI: HR Considerations for M&A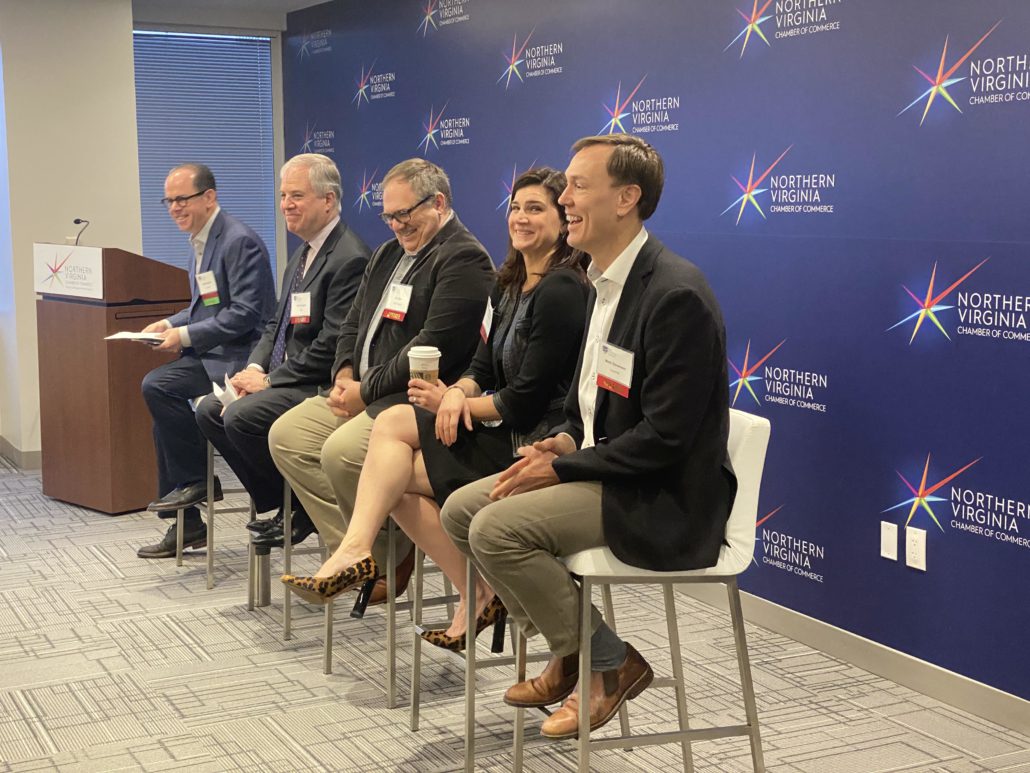 Couldn't attend our Exit Planning Institute Chapter meeting this month? No problem! We've got you covered. Check out our recap below: 
Getting the deal done is one thing, but the hard work truly begins when you are tasked with integrating two companies. It's no surprise that people issues are at the heart of the matter especially in today's knowledge economy.  
Here's the TL/DR: solving the "people issues" separated success from failure in M&A; culture is tough to put your finger on but hugely important to get right; "authenticity and transparency" were the most uttered words; and companies win the integration fight based on the success of front line managers.  
This major challenge typically raises many questions that we dove deep into answering at this month's meeting: 
What is the best way to communicate to employees of the acquired company? 

 

How do you integrate two cultures?

 

How do you avoid a rush to the door? 

 
What Is Culture? 
Our moderator, Matt Whitaker, started off the meeting with this simple question to our panelists: What is culture? 
Bob Sprague of Yes& answered that "Culture closely aligns with the values of the organization; it exists whether you like it or not. Staying true to company values will keep employees around. Culture trumps strategy every time."  
Culture doesn't necessarily have to be defined or written. Every company has a culture, whether it is recognized or not. "Culture keeps everyone future focused" said Katy Herr of Audacia Strategies. "Assess culture by understanding the internal communications. Why are people choosing to be in your organization? What is your why?"  
If employees can better understand the "why" for your organization and the communication is there with front-line managers, they're less likely to make a rush for the door because they will feel part of the organization's culture and future.  
Jim Camic of SOC Telemed has first-hand experience with this within his organization. "We have doctors who work remotely, if they don't feel connected to the culture, they're going to leave. Culture is the glue that really holds everything together."  
In a founder culture, if an owner is really loved and the company is acquired with new leadership, you have to learn to embrace the loved leader. Mark Stevenson of Smart HR advised, "Let the employees know you value their culture. Potentially alter your culture to accommodate for the other culture, embrace the legacy and the positive things."
Owners tend to feel a sense of personal responsibility for their company and staff. What's more – they're unreasonably terrified of telling their staff about any M&A transactions occurring. Our panel made this very clear, it's imperative to communicate what is happening in your company. Maintaining transparency is critical.  
Pre-Closing Themes 
While confidentiality is important during a transaction, getting ahead of confidentiality is imperative once breached. Even when there are aspects of confidentiality involved, the implementation of a well thought out communications plan for front line managers regarding a recent transaction can be the difference between smooth sailing and an uphill battle when it comes to integrating both cultures.  
This is because even when a company is looking to keep a deal on the down low, people are always going to talk, and rumors will start. You want to get ahead of this by ensuring employees are understanding the company's vision and purpose. This will not only make employees feel like they're being taken care of, but it will result in employees remaining increasingly engaged. 
Post-Closing Themes 
After a transaction, the communication with employees should be a high touch process. Over communicating is better than none at all. Arming front-line managers with the ability to minimize the gap of questions about what is going to happen with the company's future is where true success lies. In order to do this, you need to ensure to have a communication plan in place and understand how your front-line managers will organize post-closing.  
What Did We Learn? 
The major considerations for HR and M&A come down to this simple conclusion: A successful company culture cannot exist without trust and authenticity. If you have the ability, being as transparent as possible with your employees will help them better understand what is going on within the company and will make them feel like they are truly valued.  
Join Us Next Time! 
Thank you to all our sponsors, Bank of America Private Bank, Shulman Rogers, M&T Bank and our amazing speakers for making this event such a success. 
Get in the know! We hold our EPI Chapter Meetings every month in the DC region where we talk all things exit planning, valuation and M&A. If you're interested in attending our future events, please visit our event site.