A Webinar : The State of M&A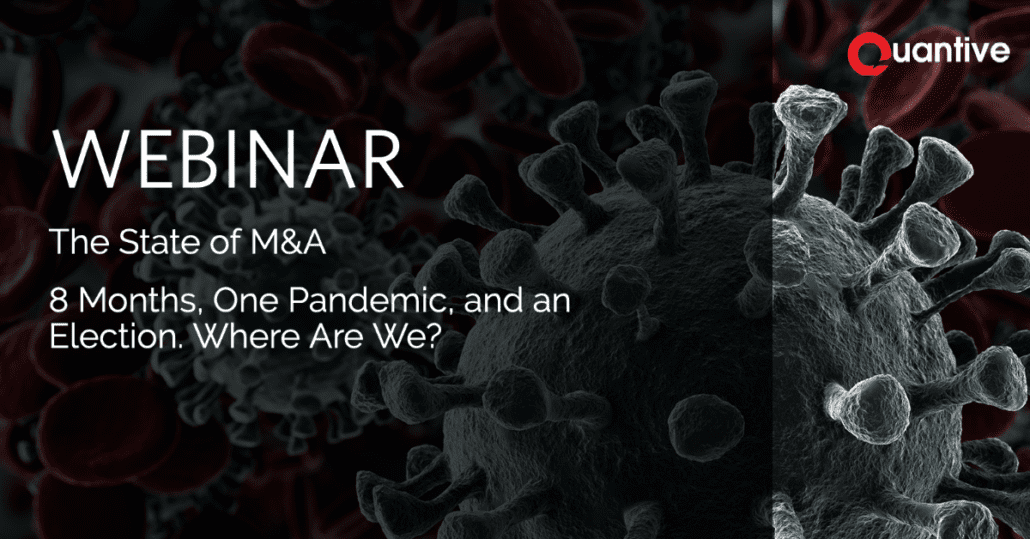 [av_textblock size=" font_color=" color=" av-medium-font-size=" av-small-font-size=" av-mini-font-size=" av_uid='av-khnu5lf7′ custom_class=" admin_preview_bg="]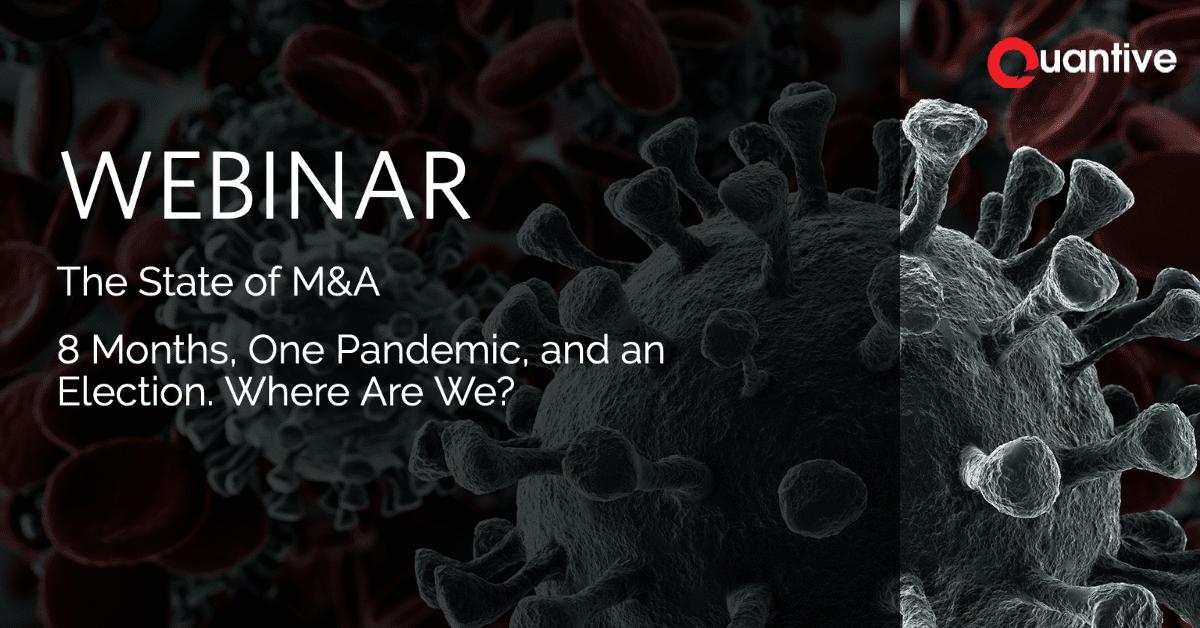 Listen in on this session including industry experts Dean Nordlinger, Stuart Smith, and Dan Doran discussing the current state of the M&A market.
Between a global pandemic and a contentious presidential election, the M&A market has faced significant headwinds. Despite that, certain segments of the market are thriving.  At the same time, certain fundamentals of how deals are getting done have also significantly changed.  
Topics Discussed:
The Election – Now What
Deal Structures & Valuations
The Seller's Mindset
Deal Timelines – What to Expect
Failures in Planning
The Buyer's Toolkit 
PPP Loan Forgiveness and M&A Deals
Recommendations
Questions?
[/av_textblock]
[av_button label='Listen Now' link='manually,https://lp.goquantive.com/on-demand-webinar-covid-19-ma-and-valuations-1′ link_target='_blank' size='medium' position='left' label_display=" icon_select='yes' icon='ue835′ font='entypo-fontello' color='red' custom_bg='#444444′ custom_font='#ffffff' av_uid='av-khnubdge' custom_class=" admin_preview_bg="]